In this article, we will introduce how to register as a user when invited by a business partner.
If your business partner gives you a registration URL or QR code, your business partner has already entered your account information and you can register easily.
The page to be guided is as follows.
Check if the business information / personal account information is correct
Set login password
Check I agree to the terms of use and privacy policy
Click "Start using"
This completes the registration operation.
In addition, the "name" of the personal account information will be written on the purchase order as the person in charge, and a confirmation email will be sent to the "email address" when placing an order.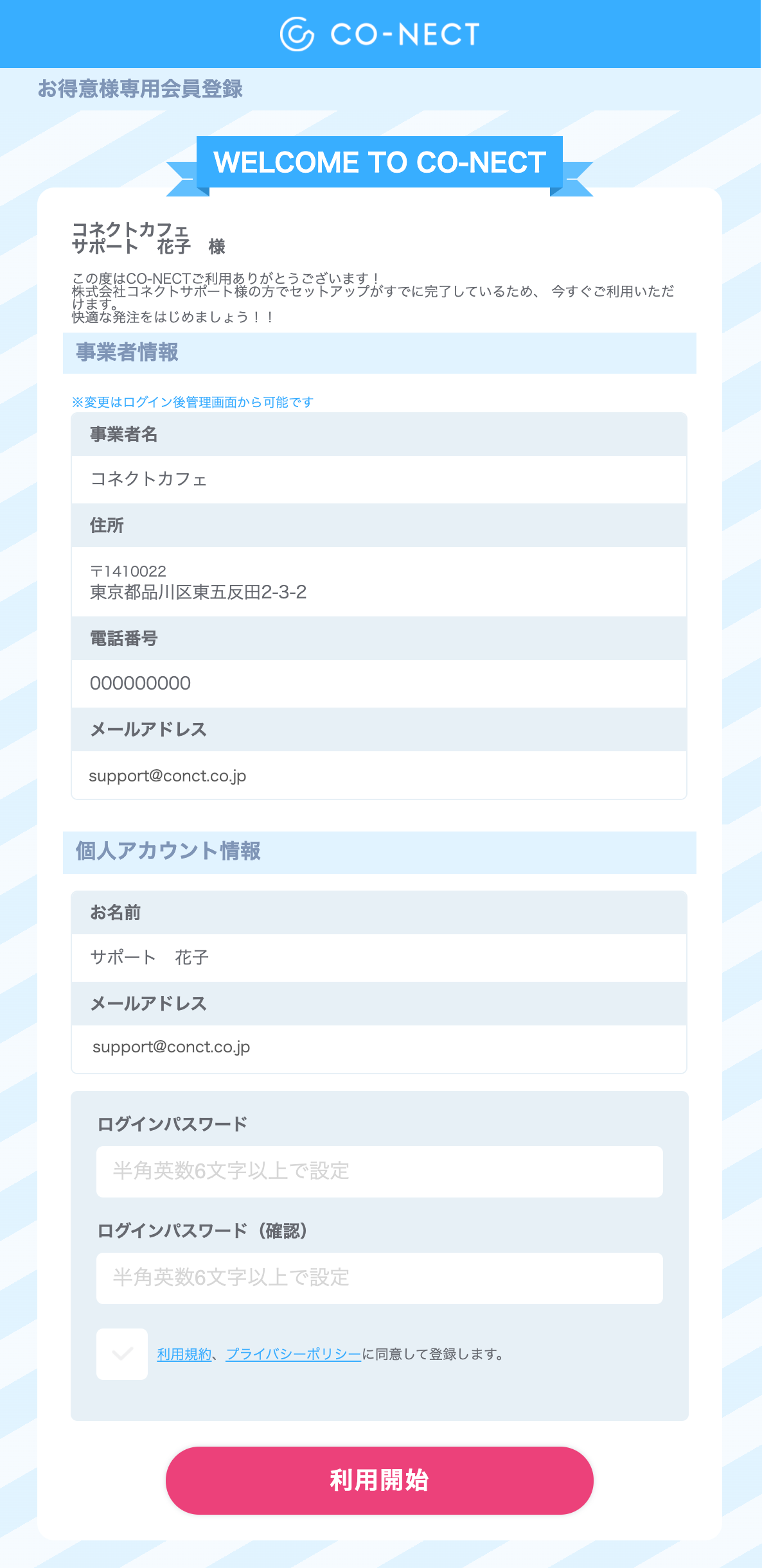 The above is the explanation of the user registration method when invited by a business partner .
We are continually making improvements to the CO-NECT service.
Please send us your opinions, such as questions and requests.