How to oversee (inspect) the delivery status.
The order history details screen has an inspection button that allows you to manage the delivery status of each product.
It is also possible to display only orders that have undelivered items.
table of contents
1. Manage the delivery status (inspect)
Click "Order History" on the TOP page .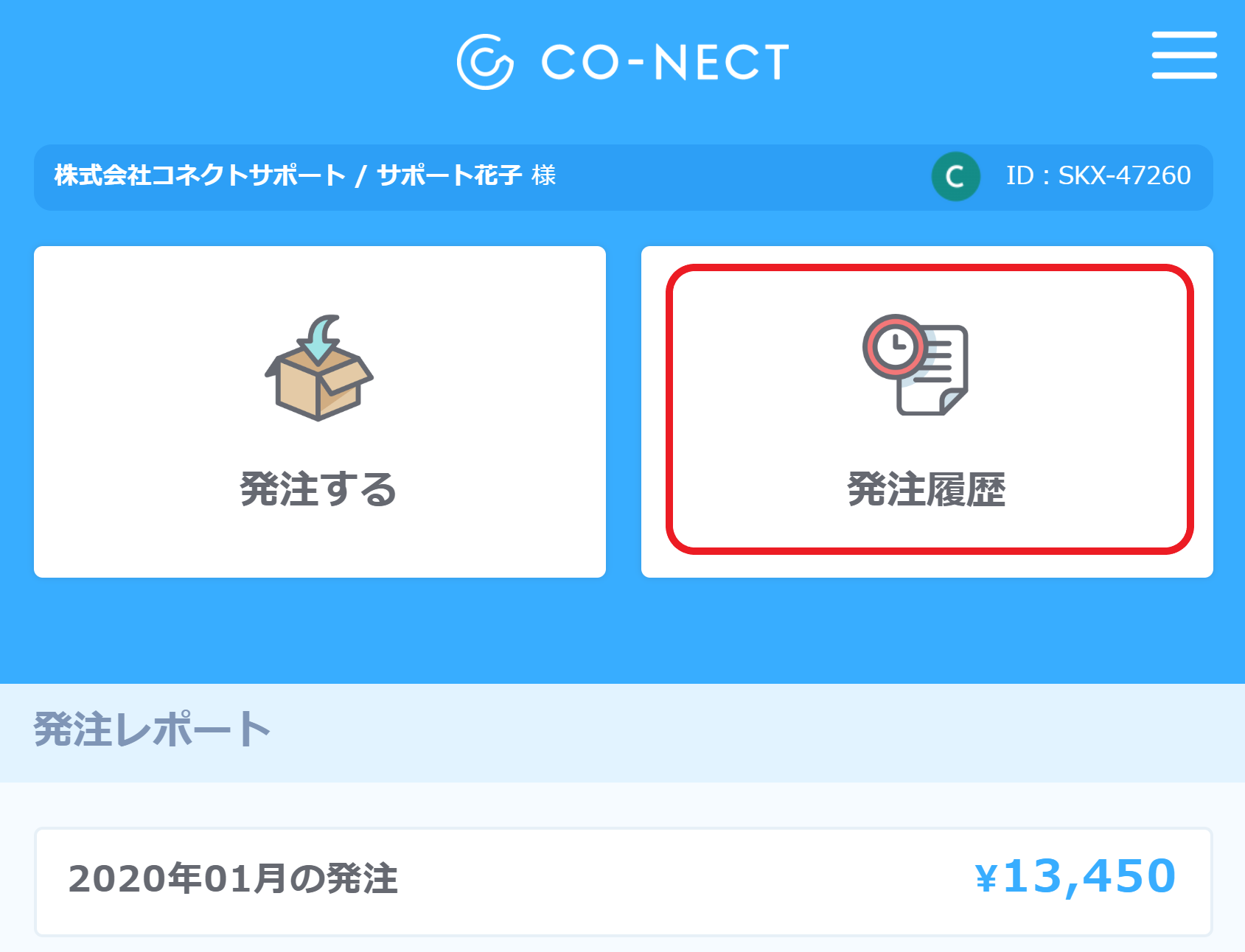 Select any order from " Order History ".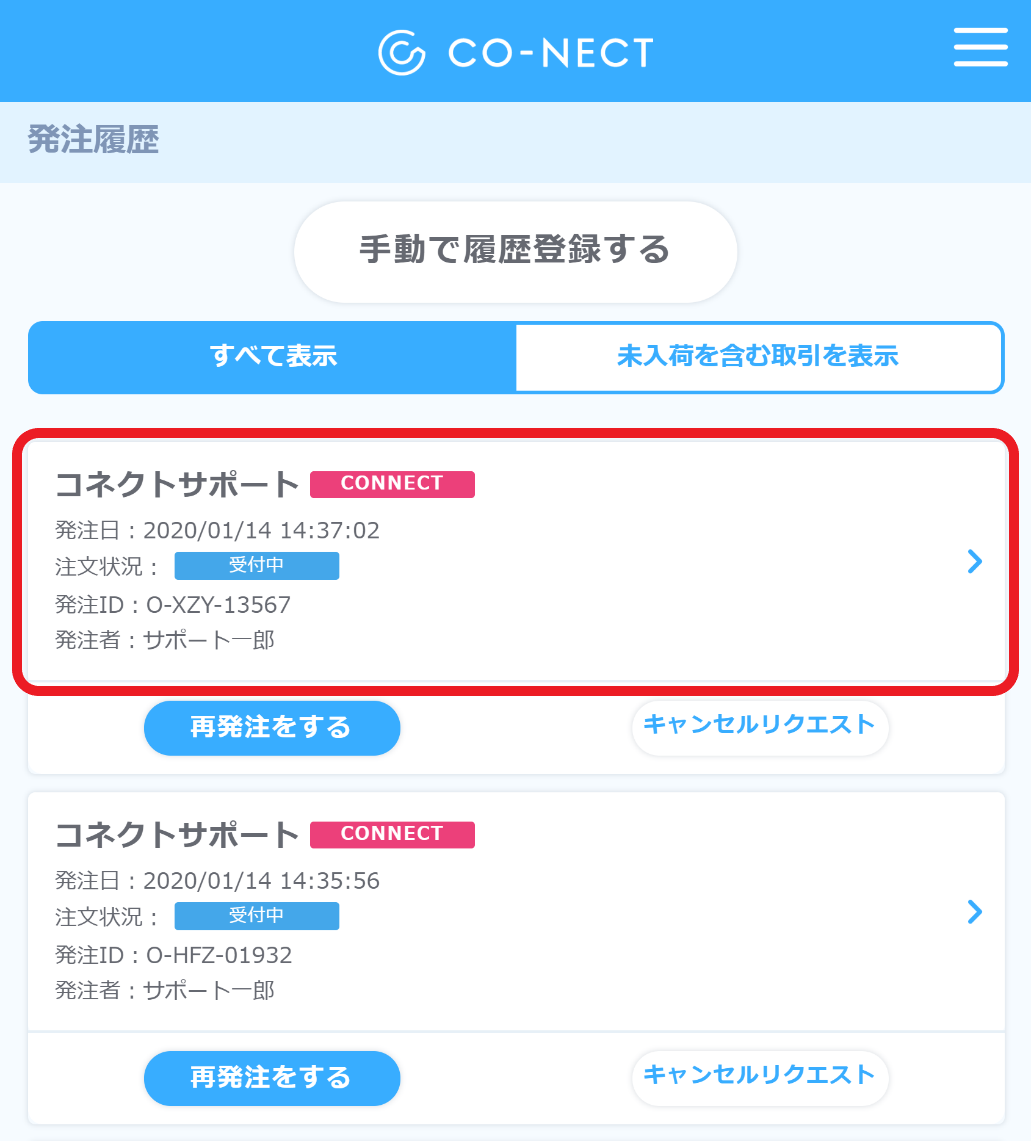 Moving to the " Order History Details " screen.
You can set the status of unstocked or stocked on this screen.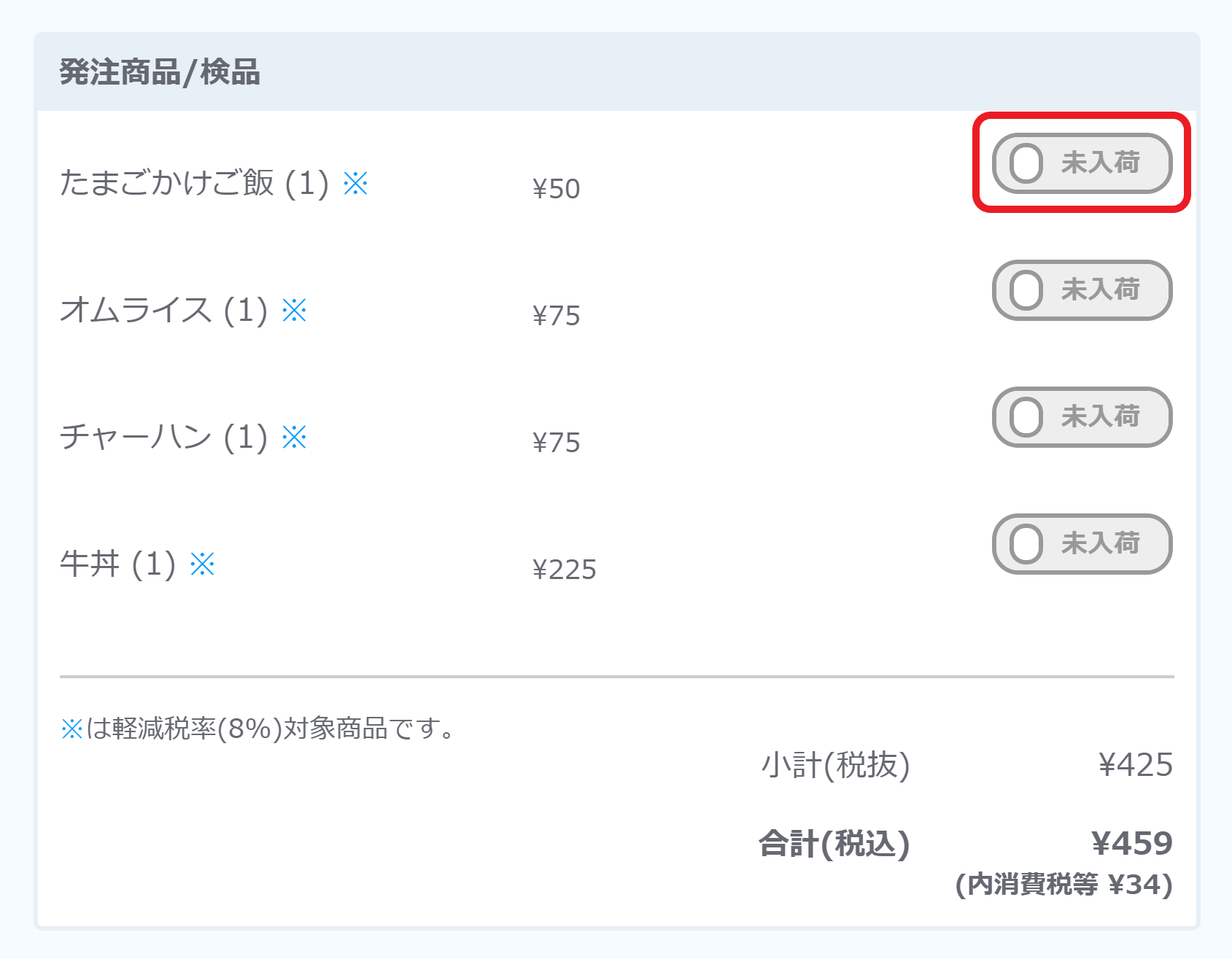 Click "Not in stock" to update to "In stock" .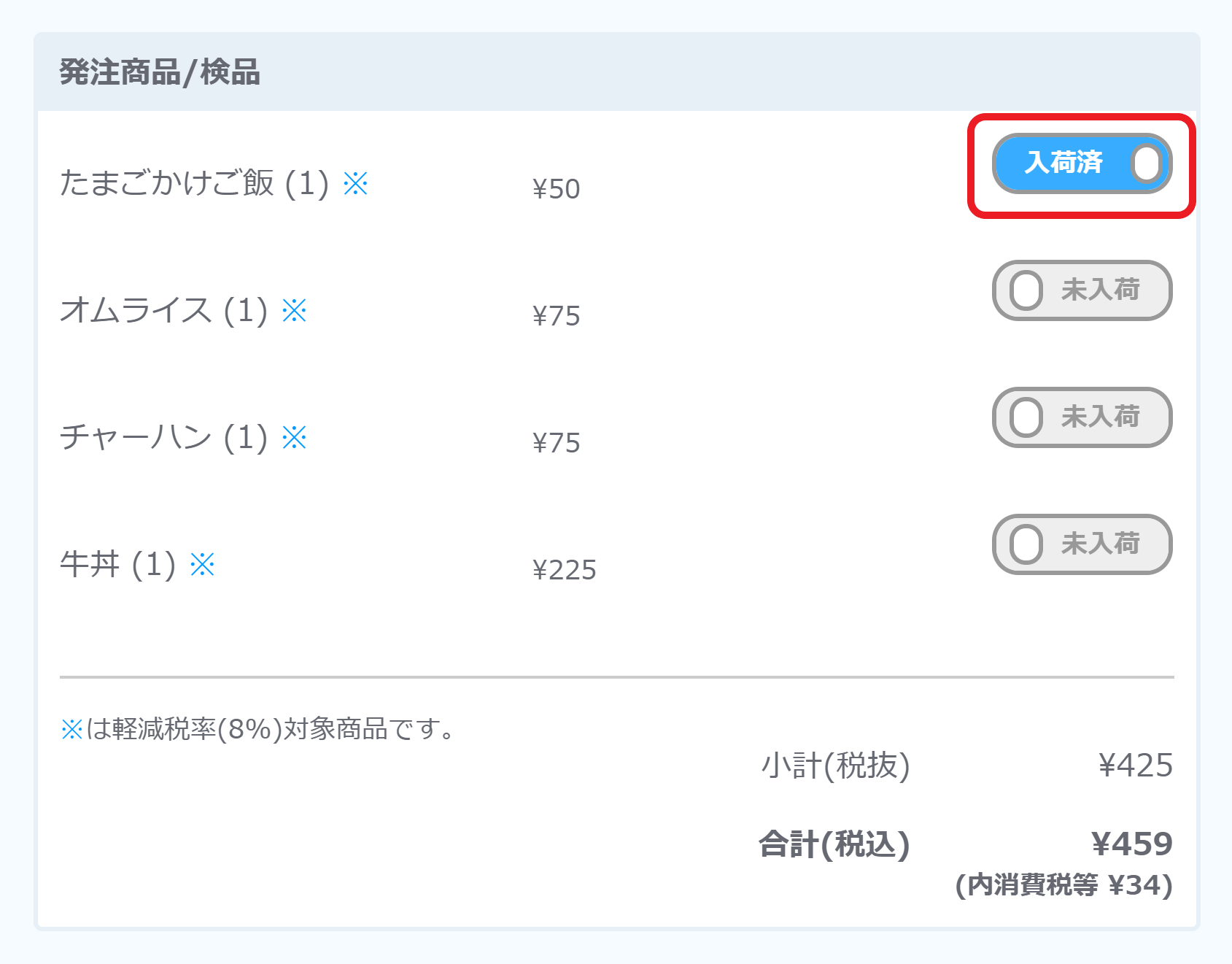 2. Show only orders with unstocked items
If you select this part of the order history screen, only orders for unstocked items will be displayed.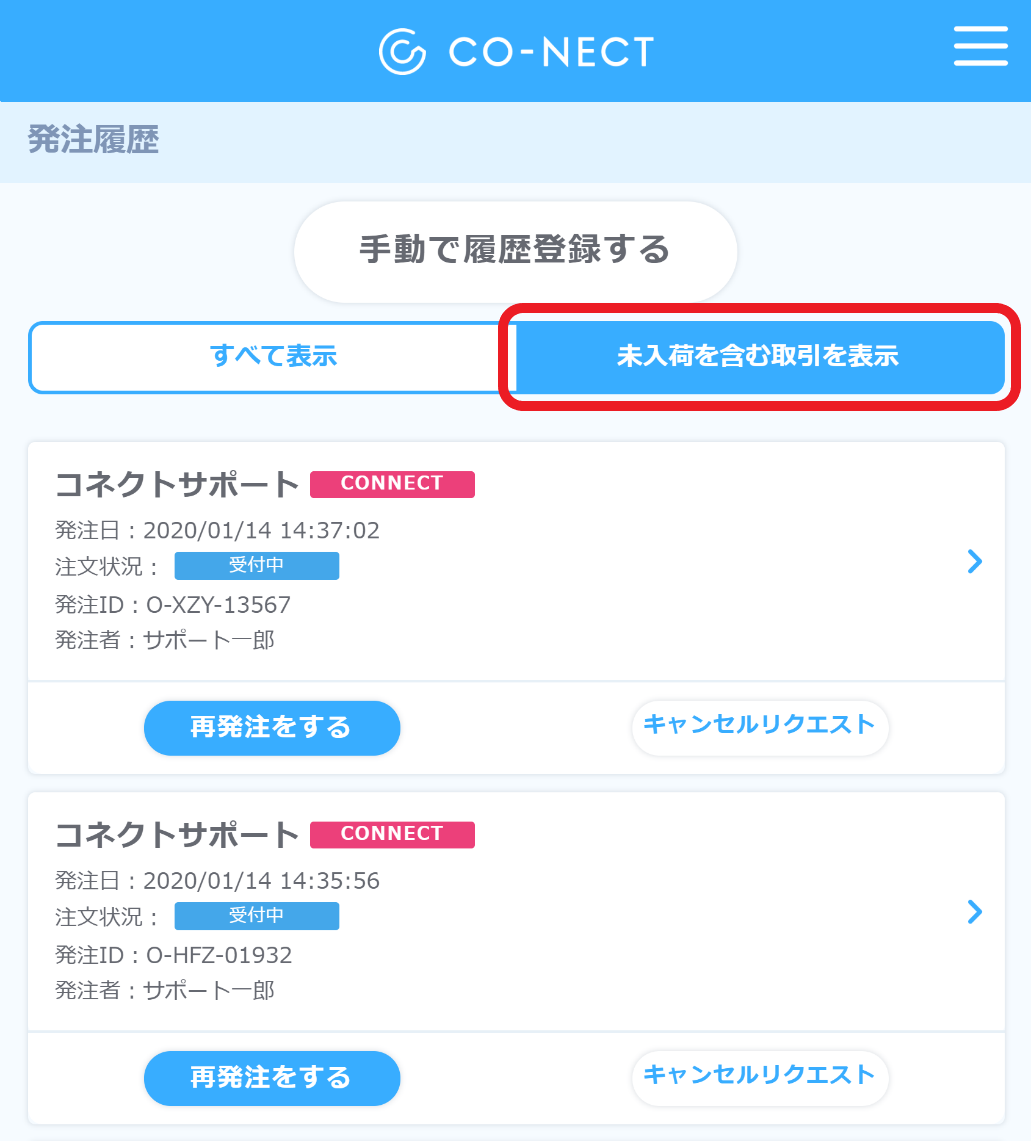 This is the introduction of how to manage (inspect) the delivery status.
We are continually making improvements to the CO-NECT service.
Please send us your opinions, such as questions and requests.