How the company receiving orders can change/cancel orders.
* This function can only be used when ordering through the order form. 
* Available only if orders is marked as allowing suppliers to make cancellations.

table of contents
Customers using the ordering function
If you want to change or cancel the ordered product, open the "Order History" page from the top page . Click "Cancel Request" for the order you want to change or cancel .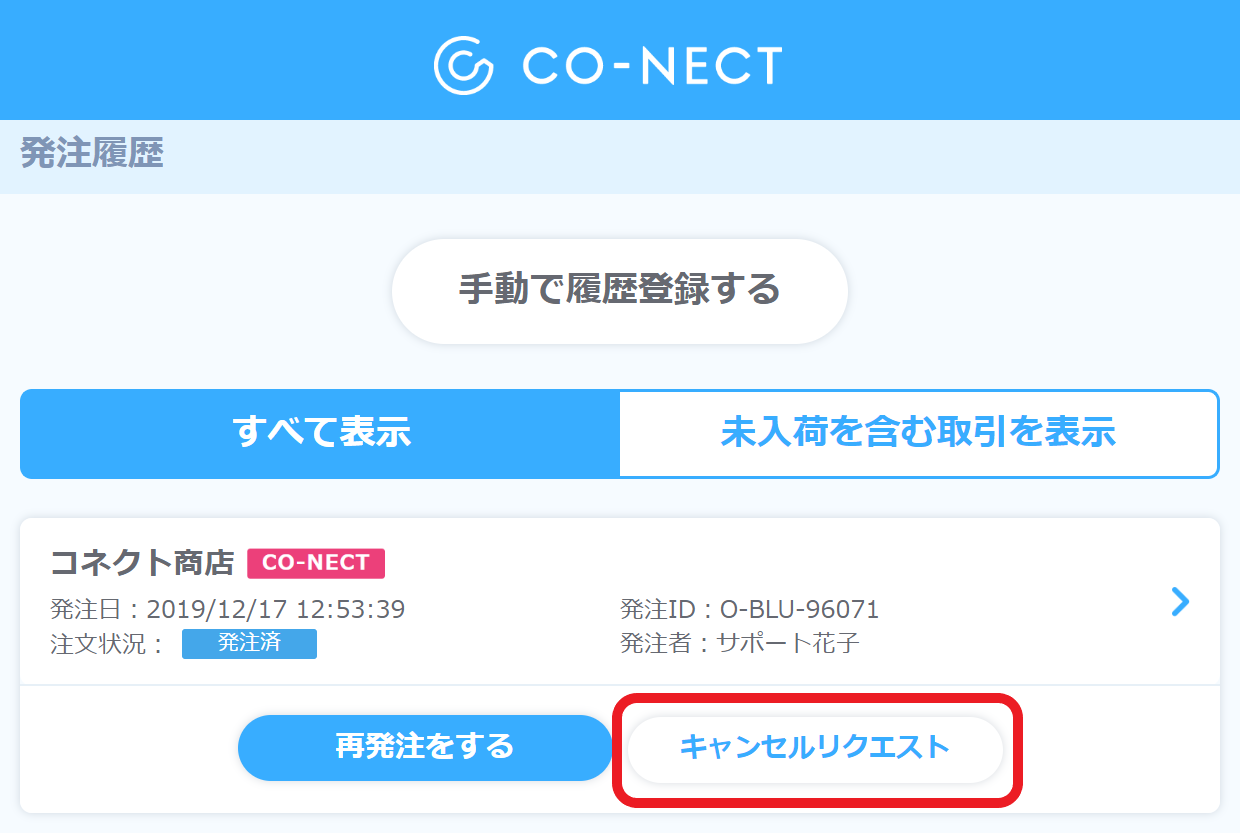 Please select one reason for cancellation at the bottom of the page and request cancellation.
The following screen will be displayed.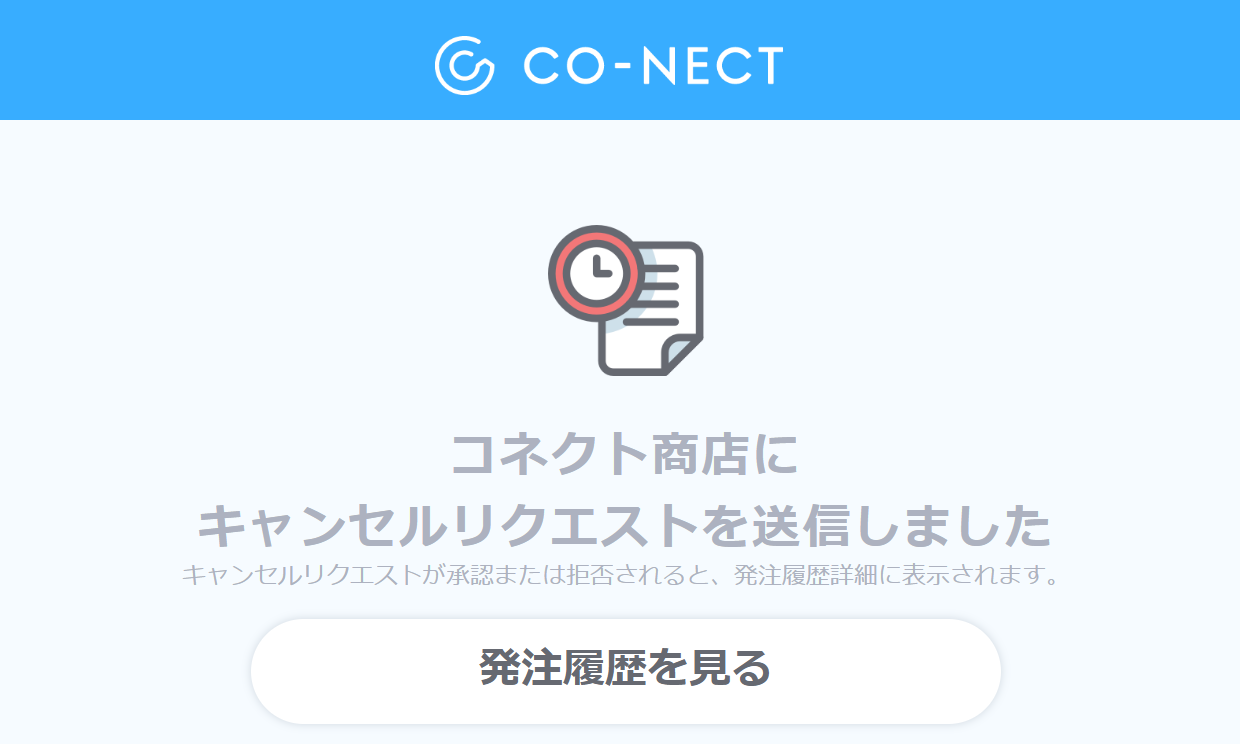 If the supplier approves the cancellation request, the following screen is displayed.
If you want to change the order, please cancel the order and then reorder.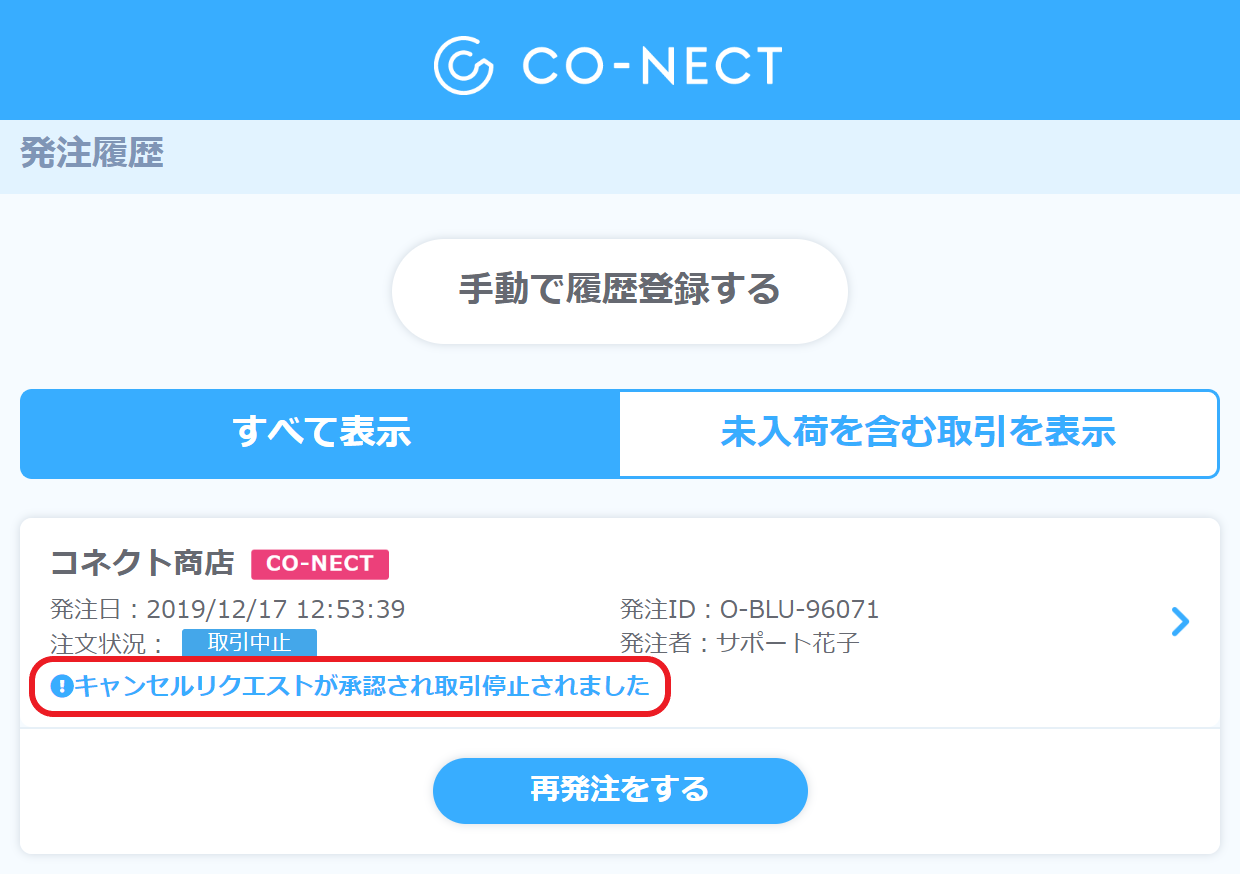 Customers using the receiving ordering function
If you want to allow the change / cancellation of the order of the business partner, please make the following settings. Click the person icon on the top page or "Business Information" on the side menu (≡) .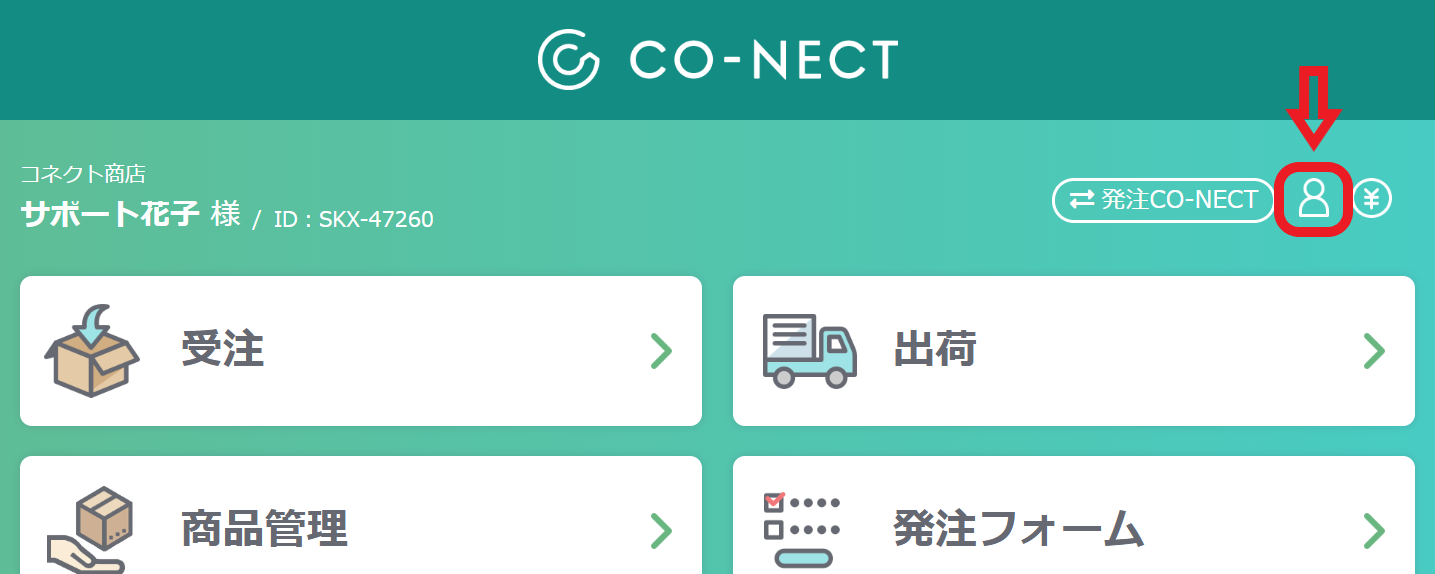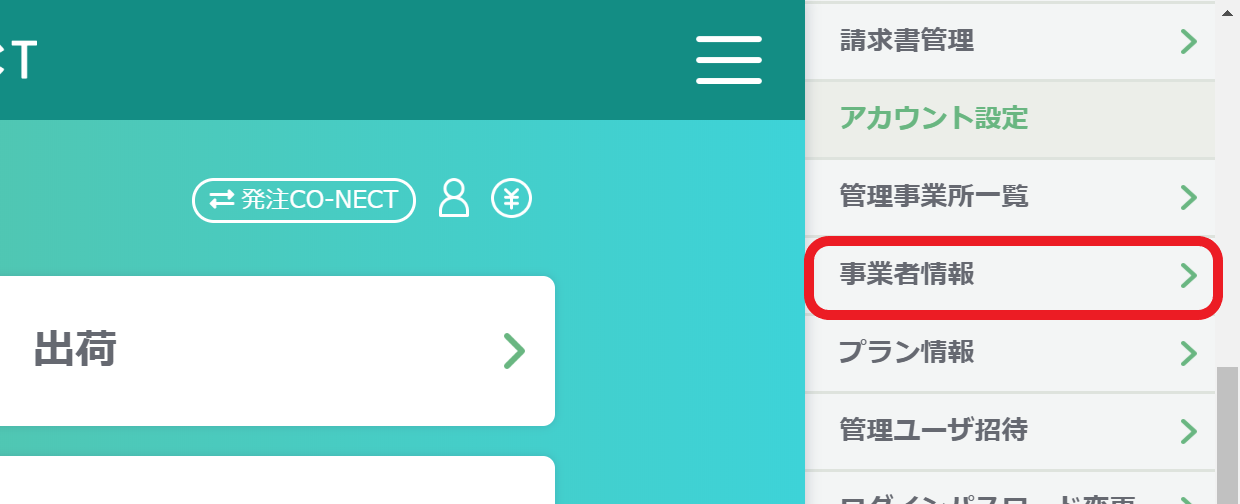 Please change "Allow order cancellation" to "Allow" .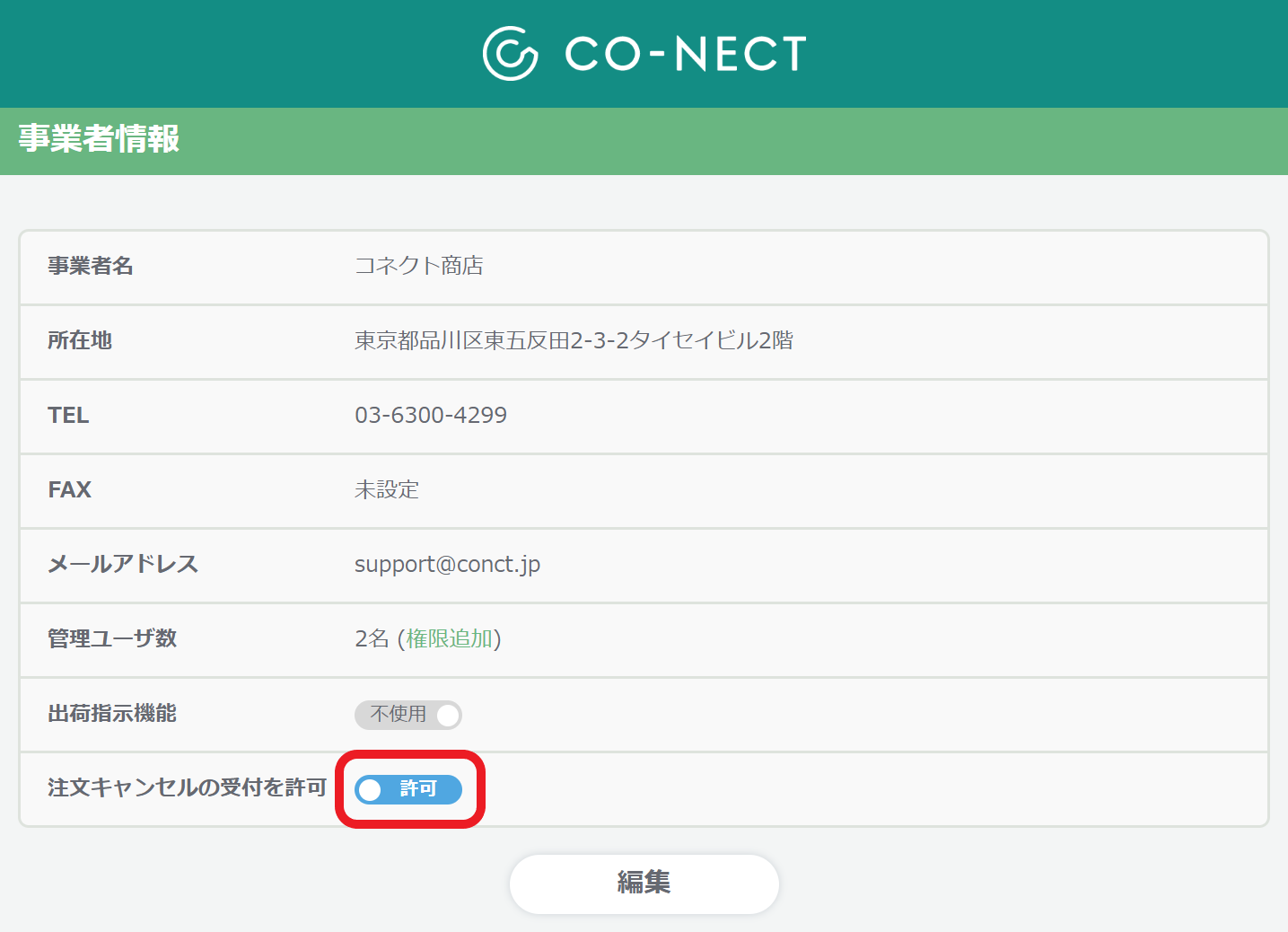 By making the above settings, the business partner will be able to change or cancel the products ordered through CO-NECT.
If the supplier cancels the order , it will be displayed in the "Order List" as shown in the image below.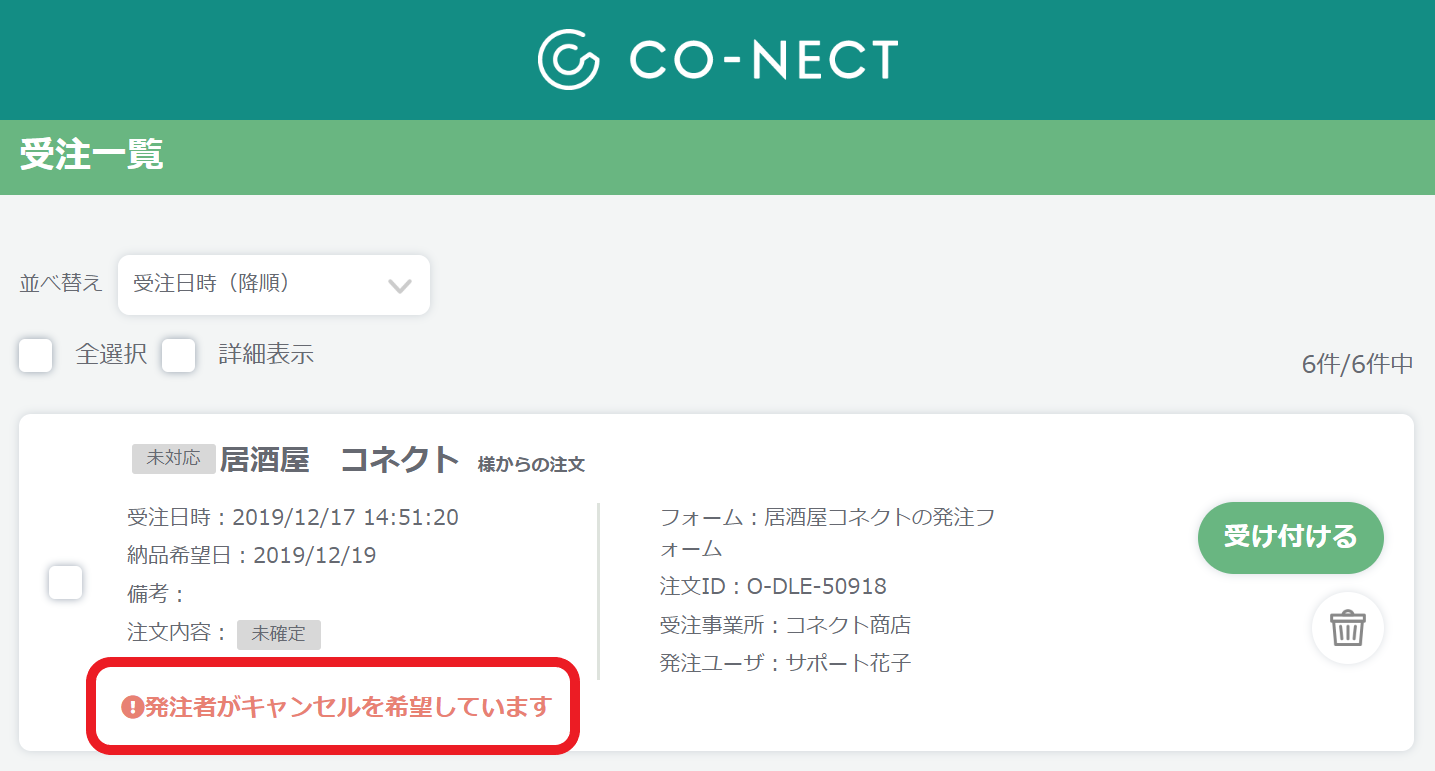 When you open the Order Details, you can choose to approve or reject the order cancellation. Select
"Approve" and cancel the transaction to complete the order cancellation.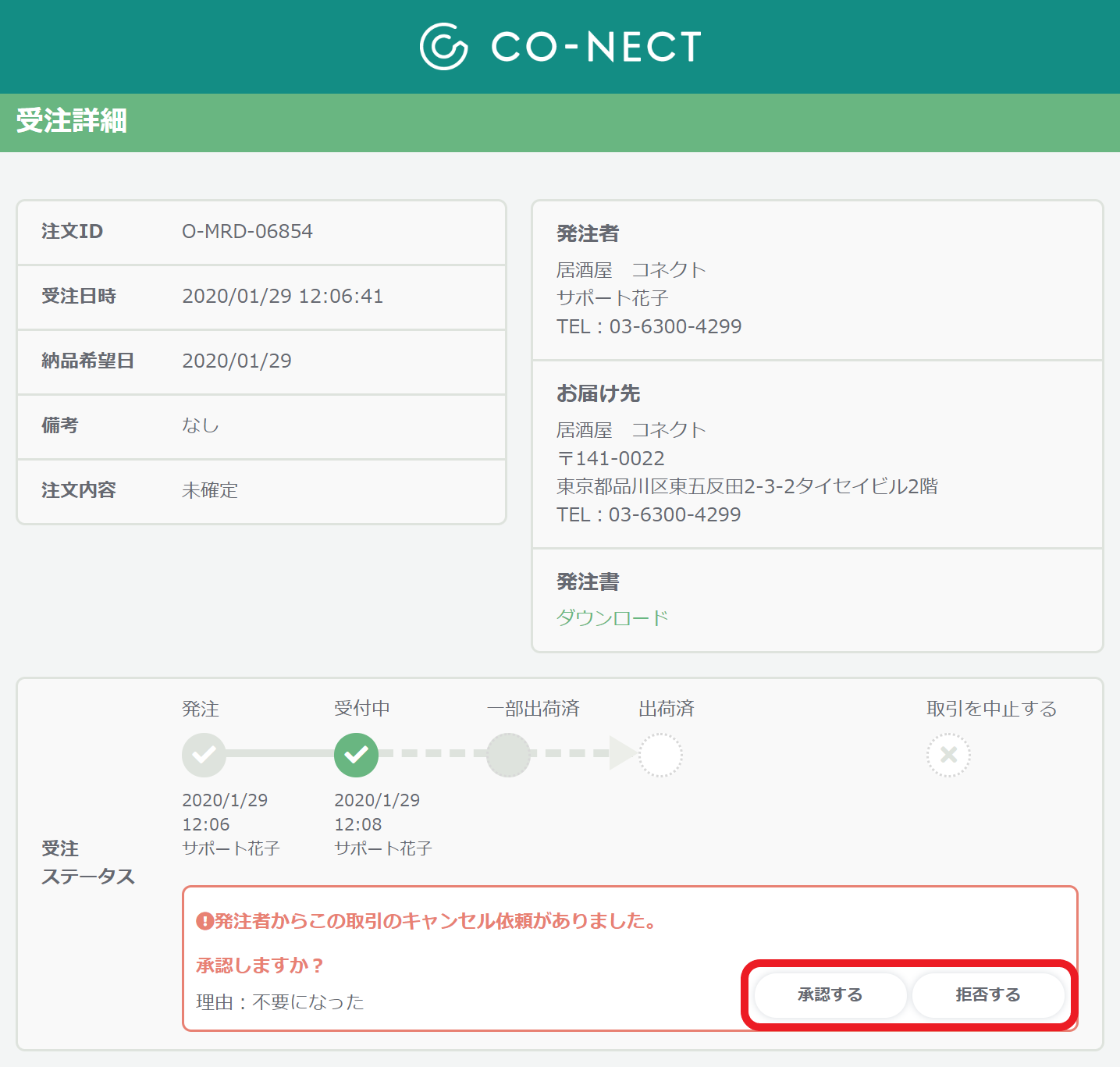 In the "Order List", "Transaction Canceled" is displayed by approving the cancellation request .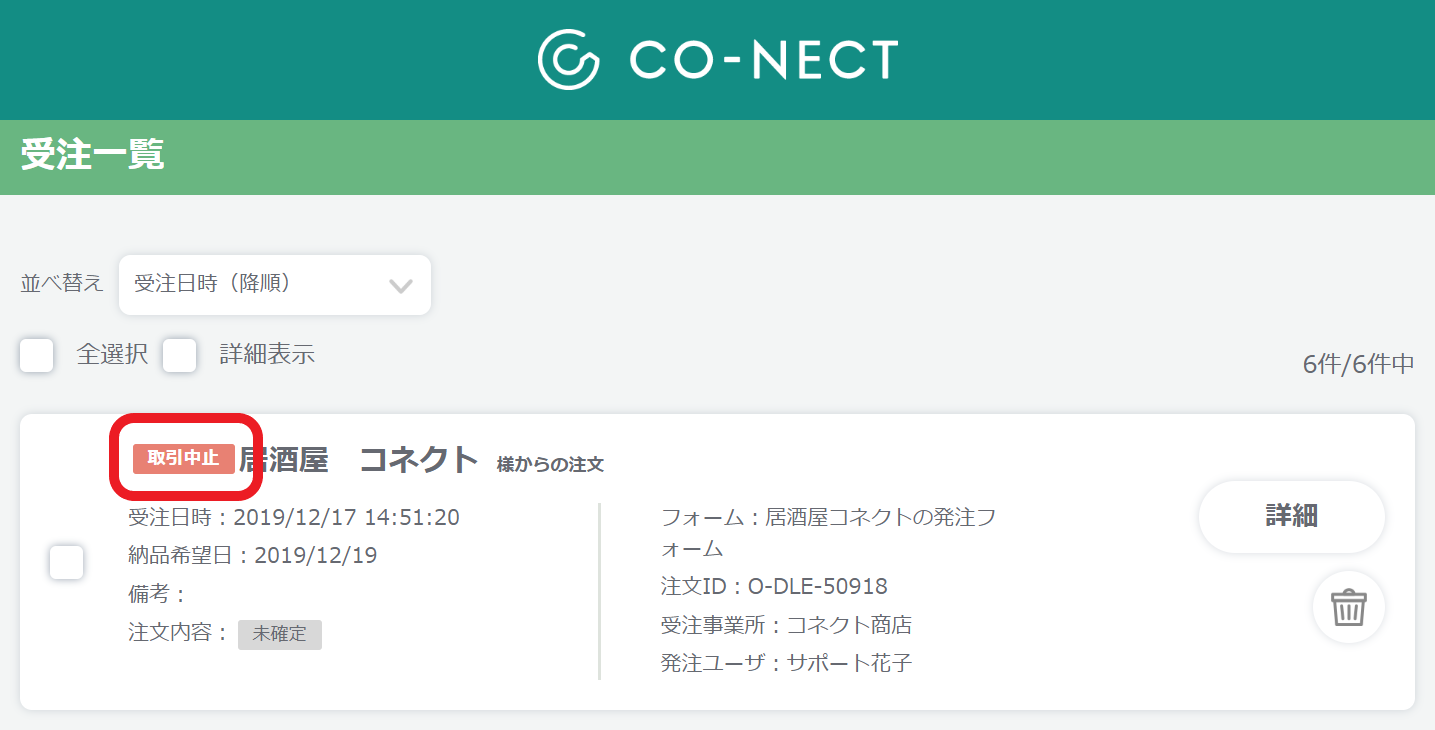 In addition, the order details are also displayed as shown below, confirming that the transaction has been cancelled.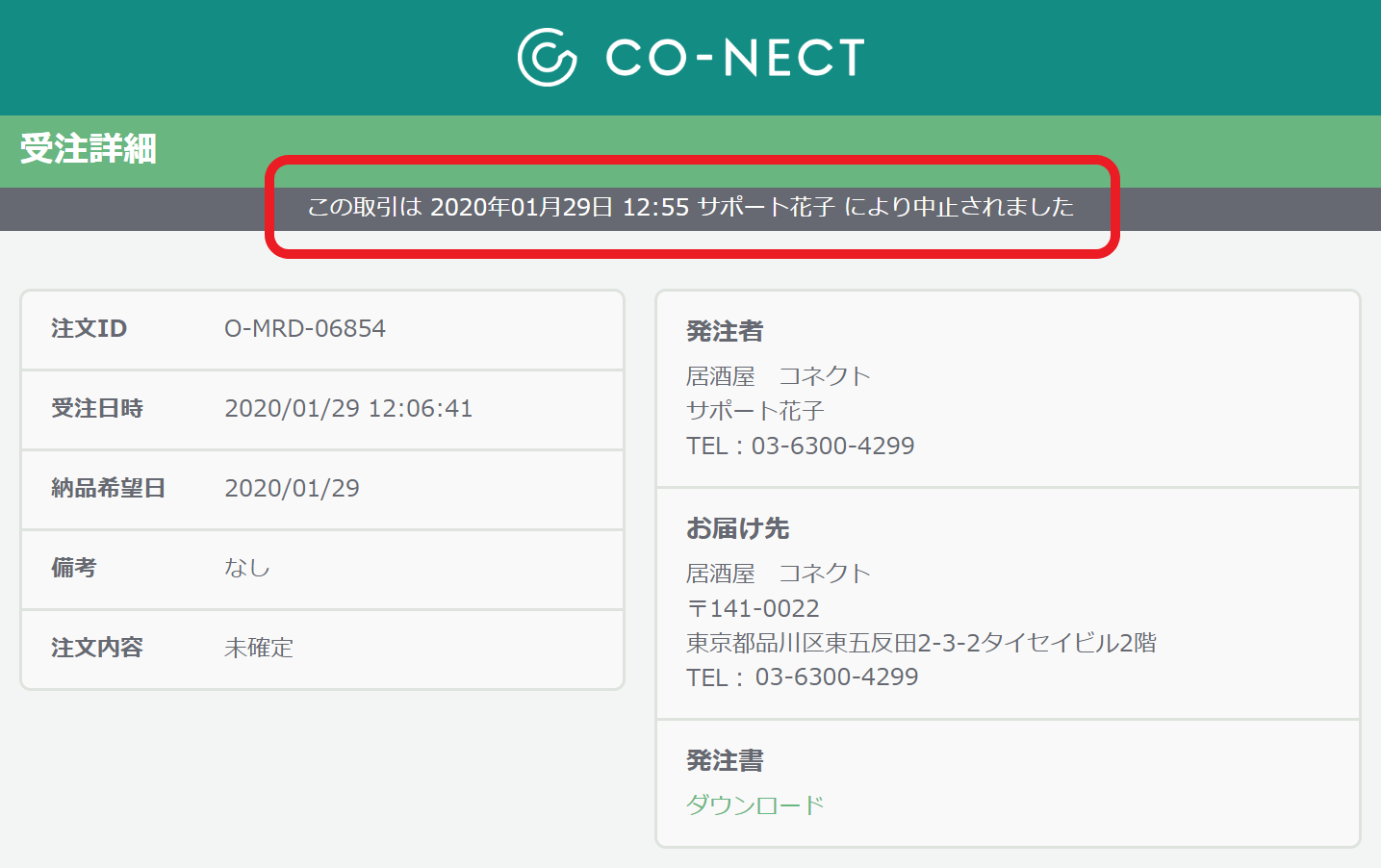 That shows how orders can be cancelled.
We will continue to improve CO-NECT to make it a better service.
Please let us know your opinions, such as defects and requests.