How to check the status of orders sent by fax.
You can check orders sent by fax by clicking "Order history" on the top page or via the side menu. Details will be shown under "Current fax status".
CO-NECT automatically resends up to 3 times even if the order data cannot be received because the destination fax is busy.
You can use our system with confidence as it monitors the fax status four times every 10 minutes to ensure transmission errors are kept to an absolute minimum.
Should the fax fail to go through on all four attempts, an error notification will then be sent to the email address which you registered in the business details.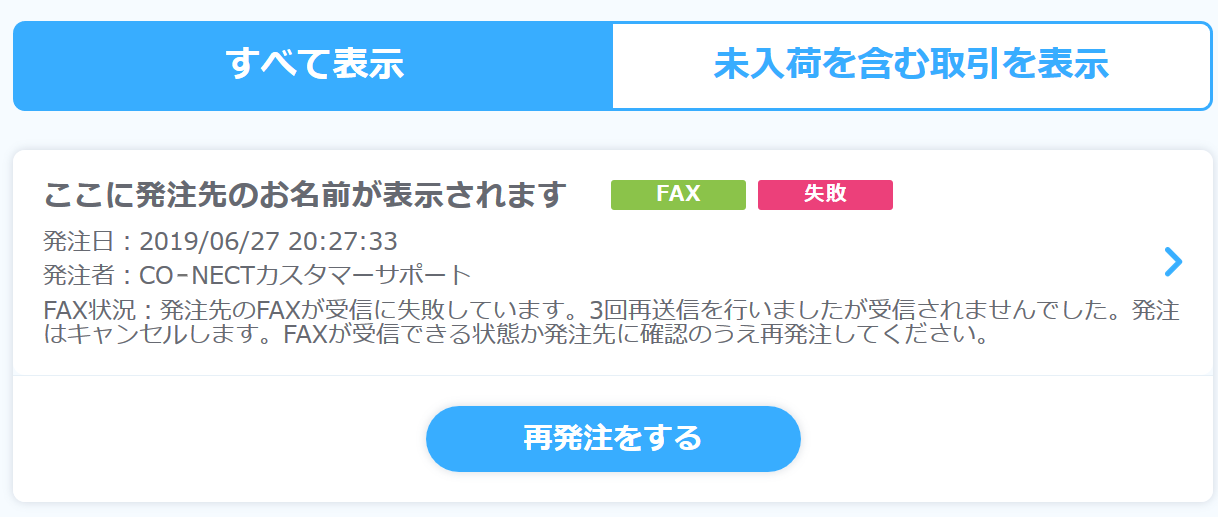 Even if the transmission fails, you can easily resend the same order with the same details by simply clicking the button twice to reorder.

Please go ahead and use the system.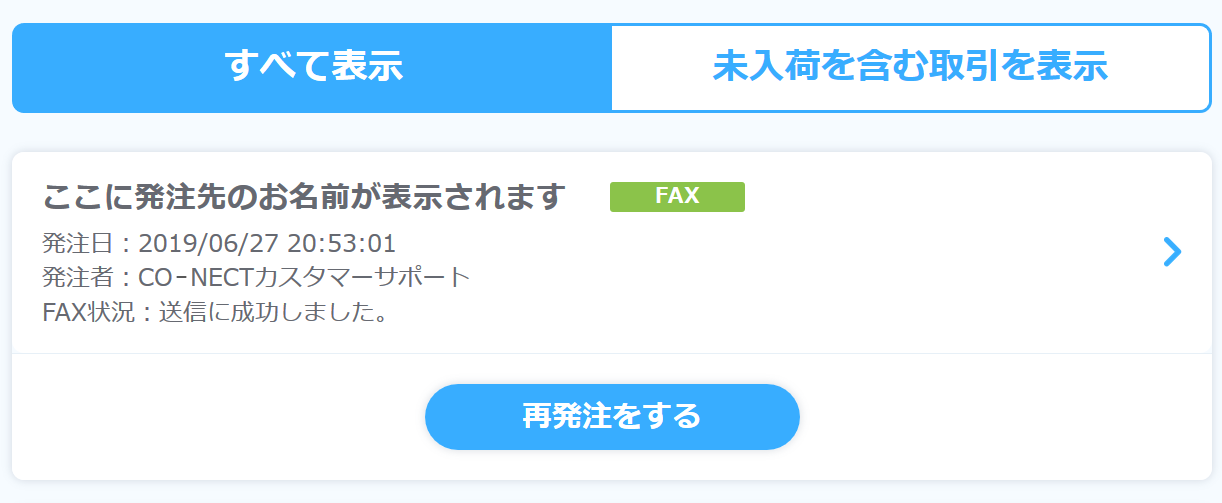 * Please note it may take up to 10 minutes to update the fax status.
That is how to check the transmission status of orders sent by fax.
We are continually making improvements to the CO-NECT service.
Please send us your opinions, such as questions and requests.