How to register to use CO-NECT for orders.
 Please refer to here for invitations from business partners .
user registration
Fill in the details above and click "Register" .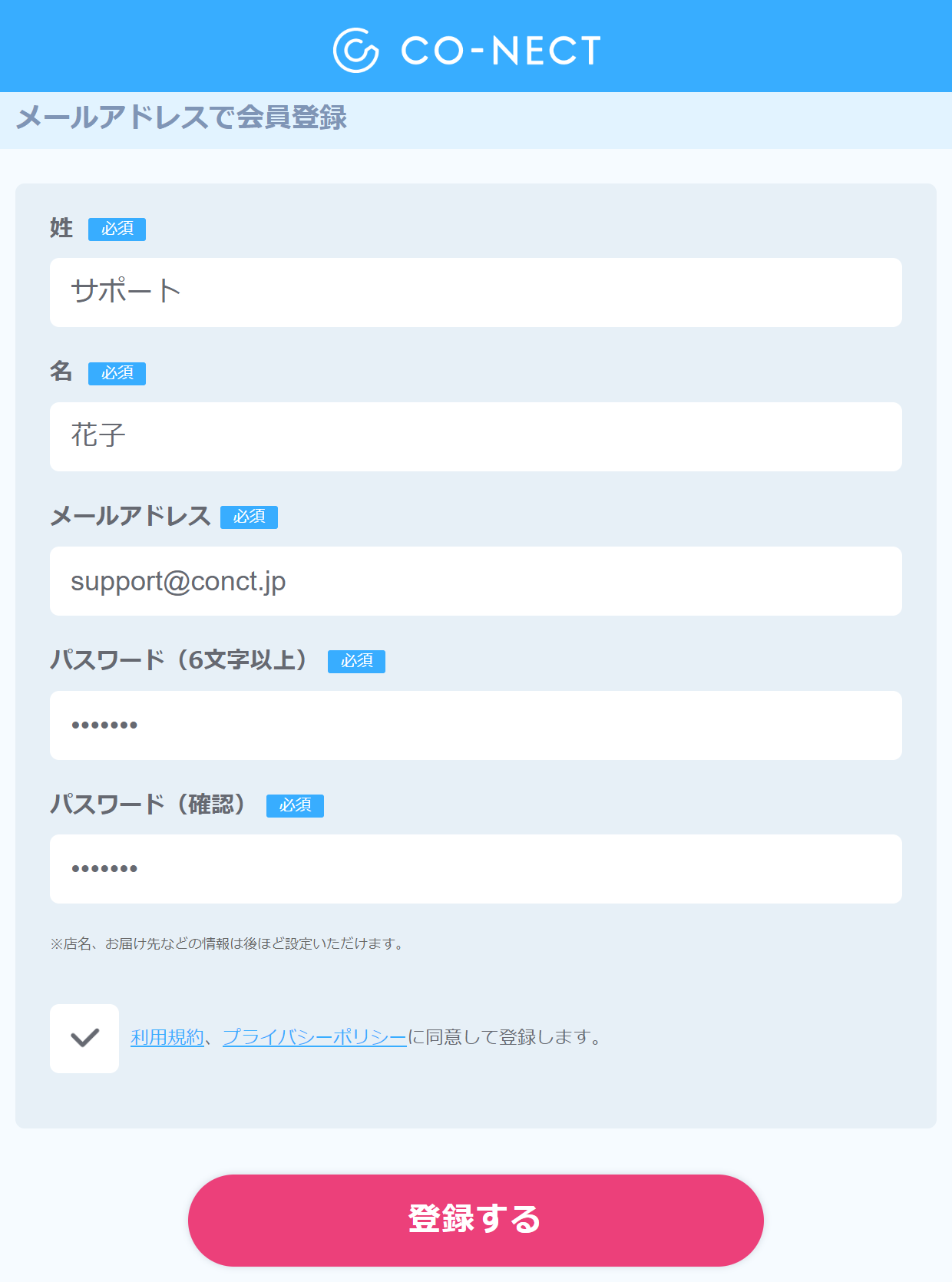 The entered "name" will be written 
on the purchase order as the person in charge, and a confirmation email will be sent to the "email address" at the time of ordering. 
You can change your "name" and "email address" later.
That is the user registration process for CO-NECT orders.
Next , please move on to " Registration of business details " .
We will continue to improve CO-NECT to make it a better service.
Please send us your opinions, such as questions and requests.