How to register as a business operator to place orders.
Click "Register your company or shop" displayed on the top page, or
open the side menu (≡) and click "Business management" .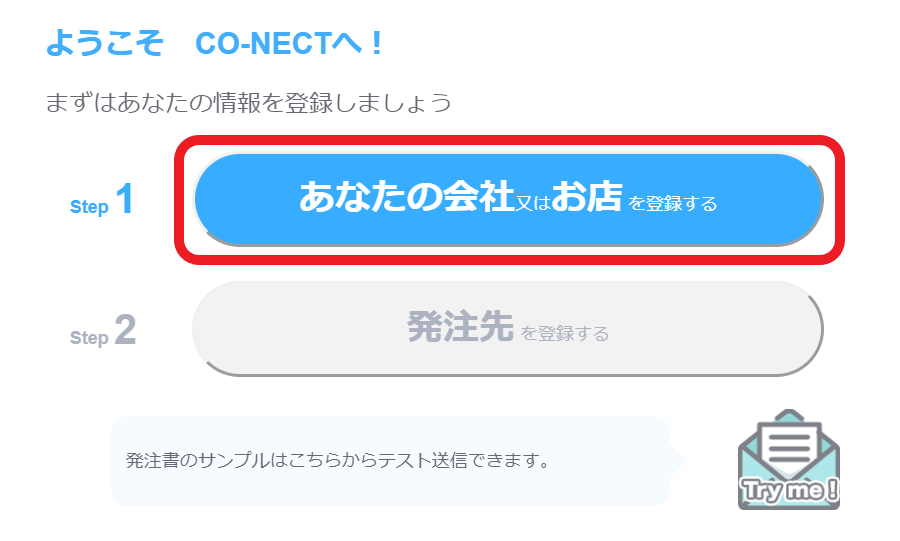 In the case of the side menu, click "Business Management" → "Register a new business" .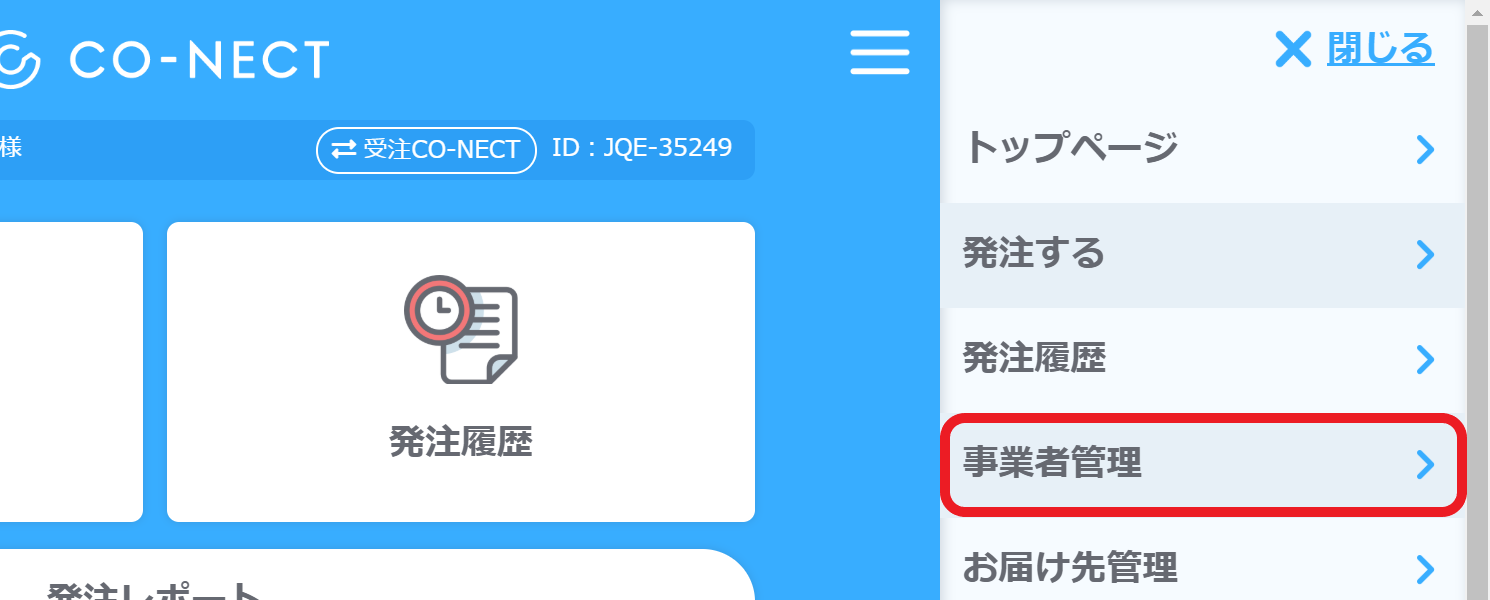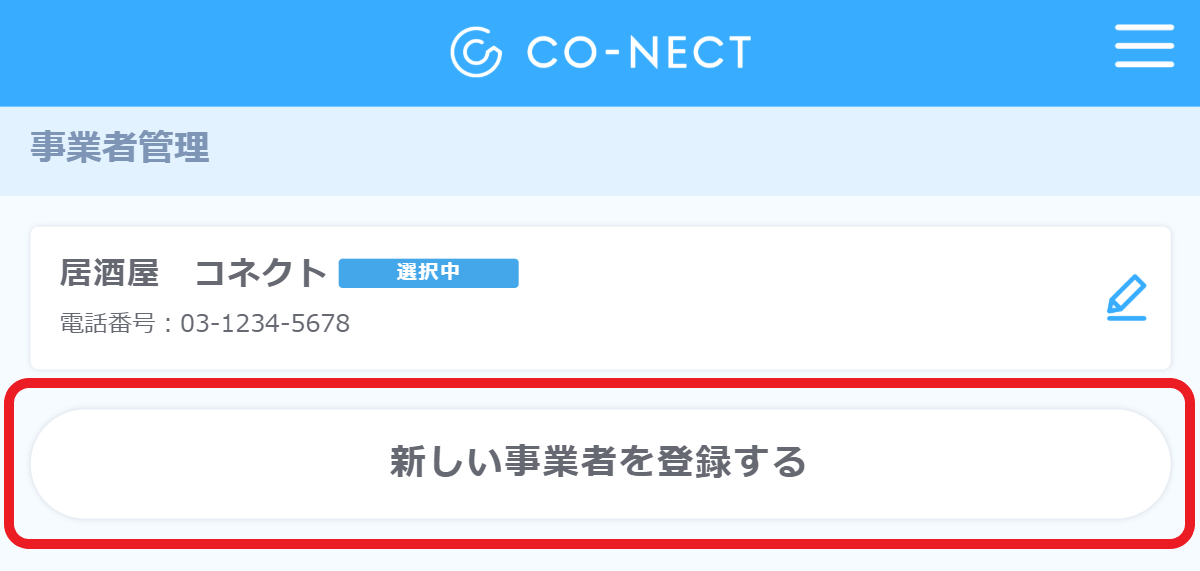 Fill in the required information and click "OK" to complete the registration.
The information of the store managed by the user is registered here. Notifications such as order confirmation will be sent to the registered e-mail address.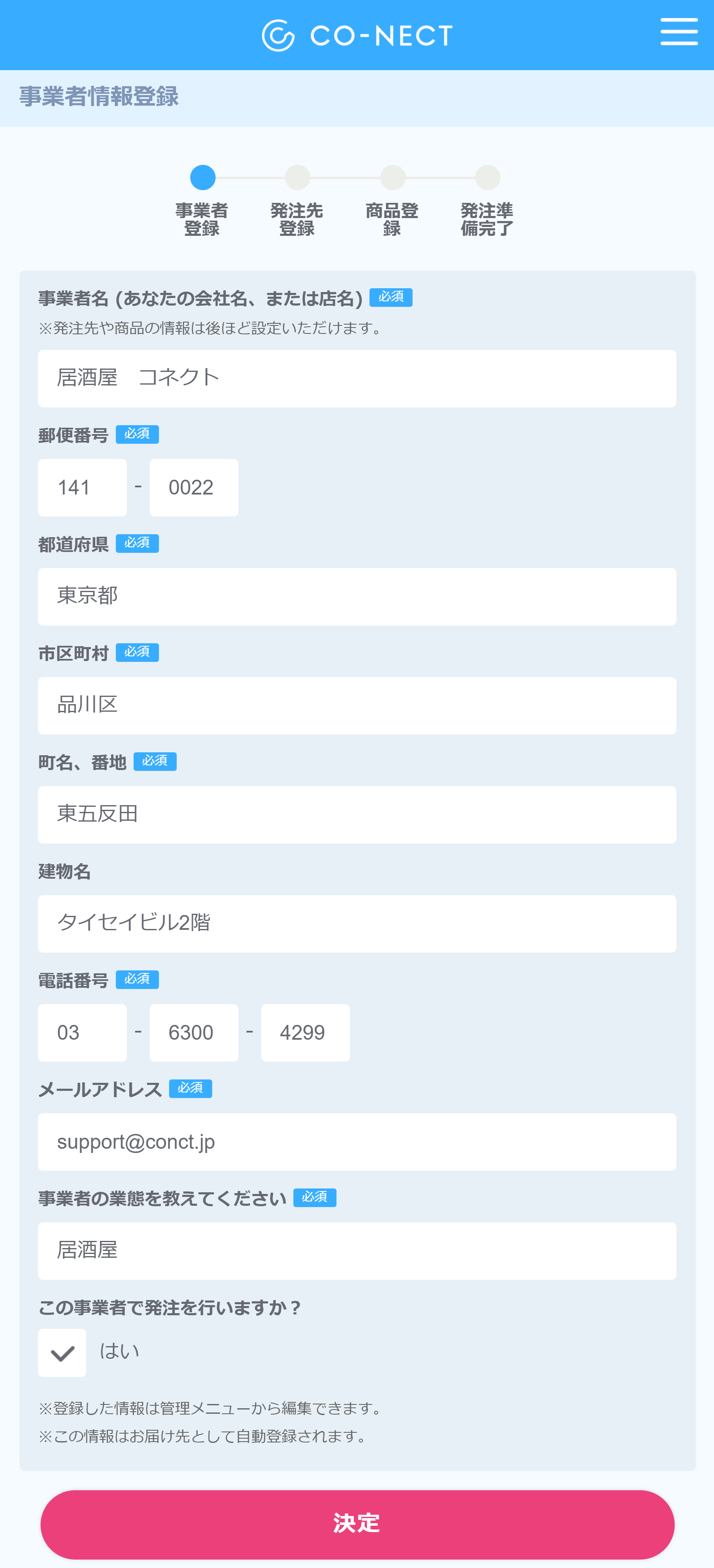 That completes the process of how to register your business details.
Please move on to " supplier registration ".
We are continually making improvements to the CO-NECT service.
Please send us your opinions, such as questions and requests.