How to register the supplier information.
1. Click the side menu (≡) " Supplier Management " on the top page .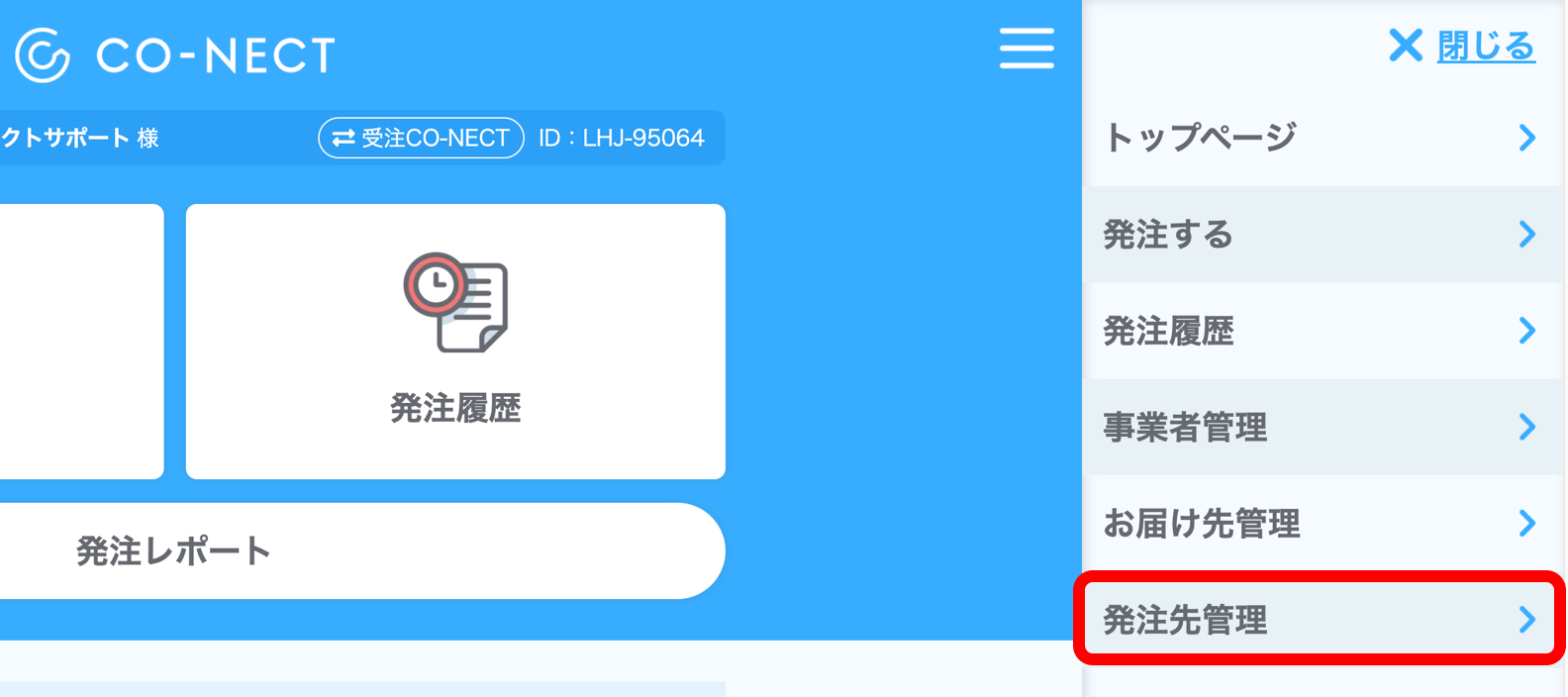 2. Click " Register supplier'sFAX / Email " at the bottom of the page .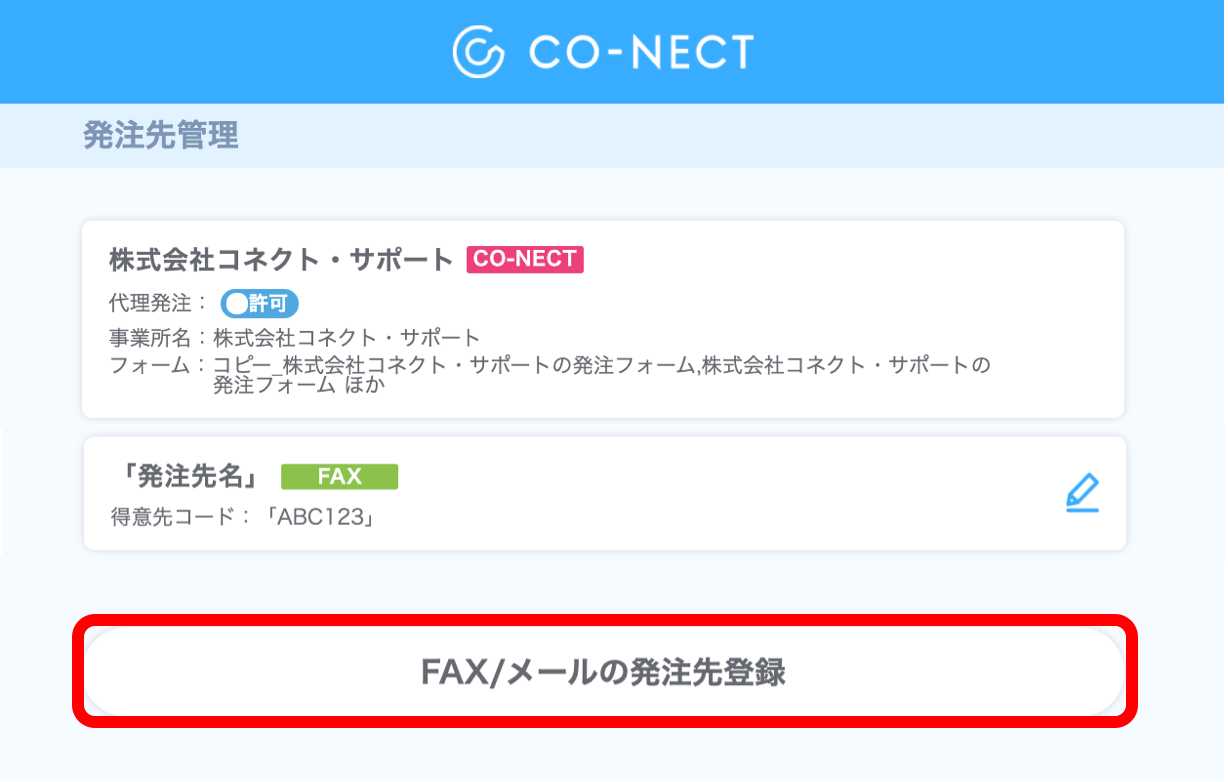 3. Enter the supplier information.
You can choose to send the purchase order by email or fax.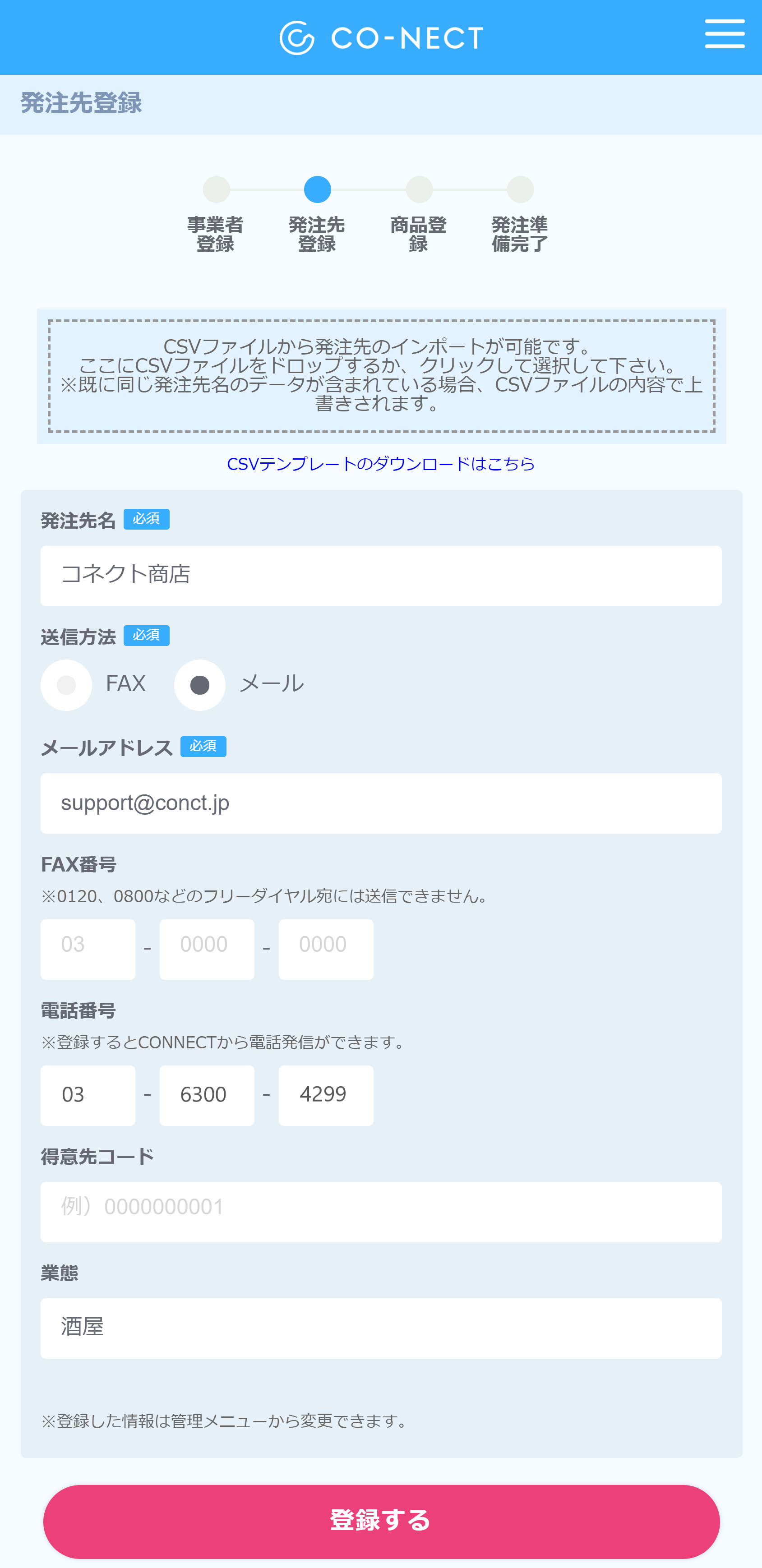 Click "Register" to complete the registration.
That is how to register a supplier.
Next , proceed to " Register products to order ".
We are continually making improvements to the CO-NECT service.
Please send us your opinions, such as questions and requests.