How to place an order and confirm an order via LINE.
By linking LINE and CO-NECT, you will be able to place orders and receive notifications via LINE.
* This function is not currently provided for receiving orders.

table of contents
1. Make friends with CO-NECT's LINE official
Please register as a friend from the following URL or QR code.
https://conct.jp/apilink/addlinefriend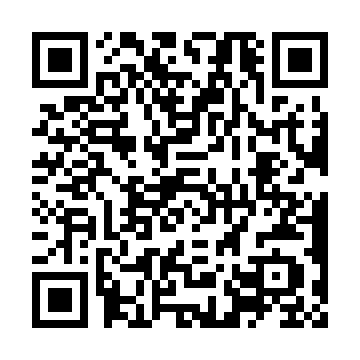 A screen like the one below will open, so select "Add" .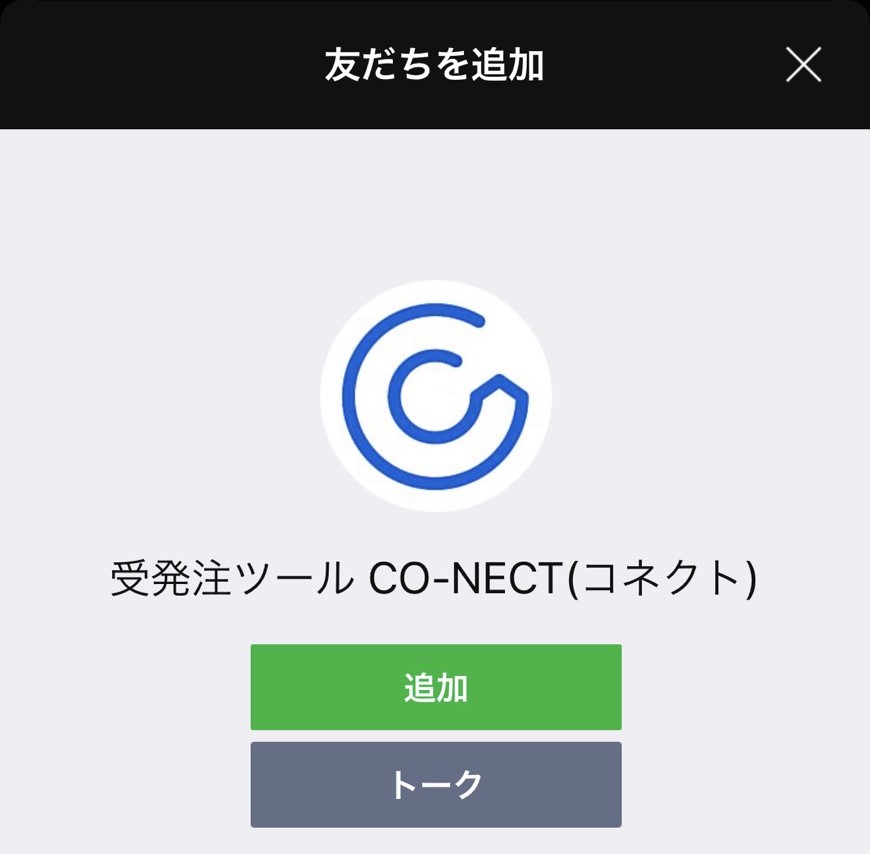 2. Log in (ID linkage) using your CO-NECT account
When you add a friend, you will automatically receive the following message. Please proceed to the login screen from "Login here" .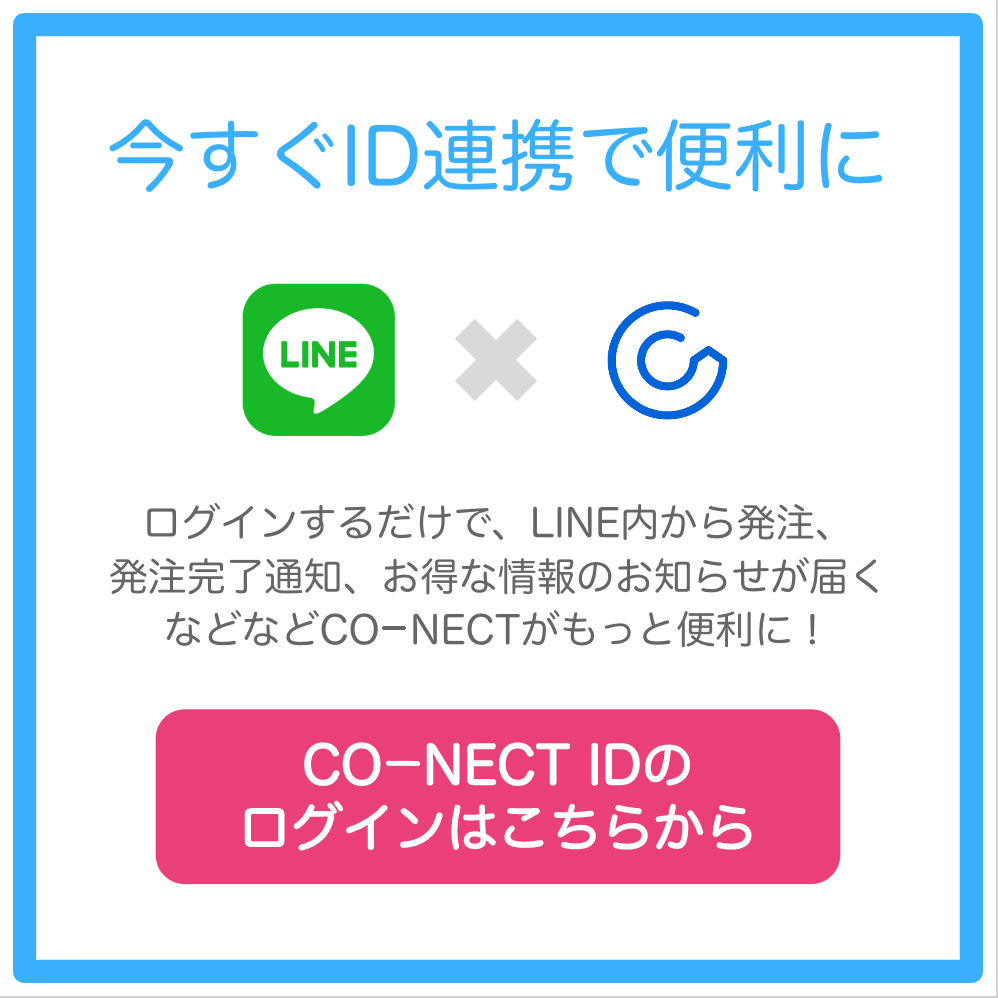 Log in with your account when you place an order.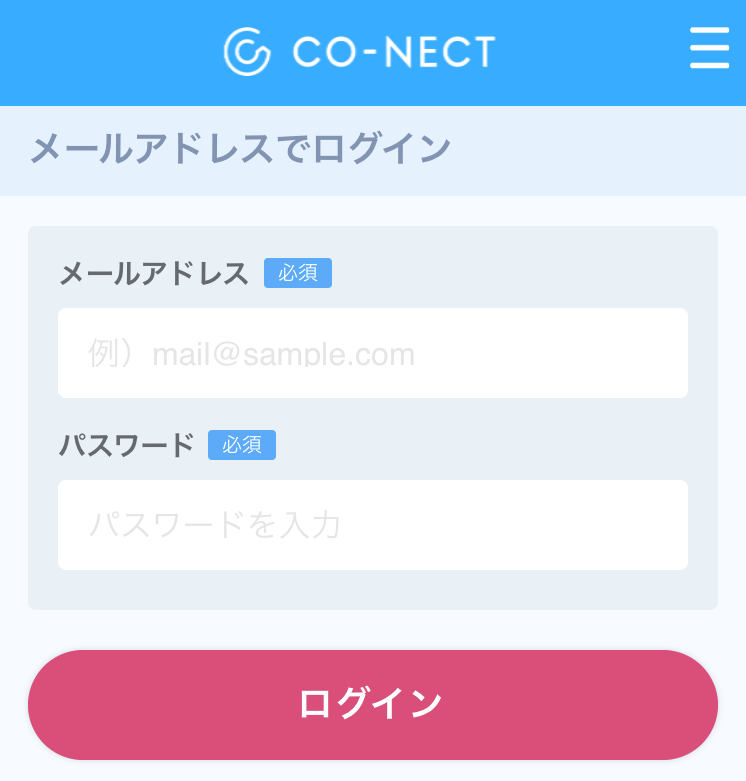 If you log in successfully, you will receive a message like the one below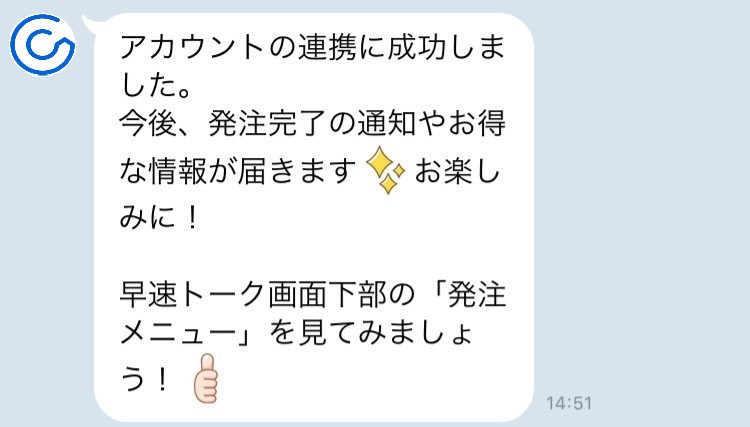 The add-on with LINE has been sucucessfully completed.
3. You will receive a notification via LINE when ordering
Further LINE notifications are likely in future as we continue to develop the integration.
・ Notification when order is completed, which has been sent by e-mail until now *
・ Notification from CO-NECT
* If multiple users are registered in the same company 
 , only the person who placed the order will be notified.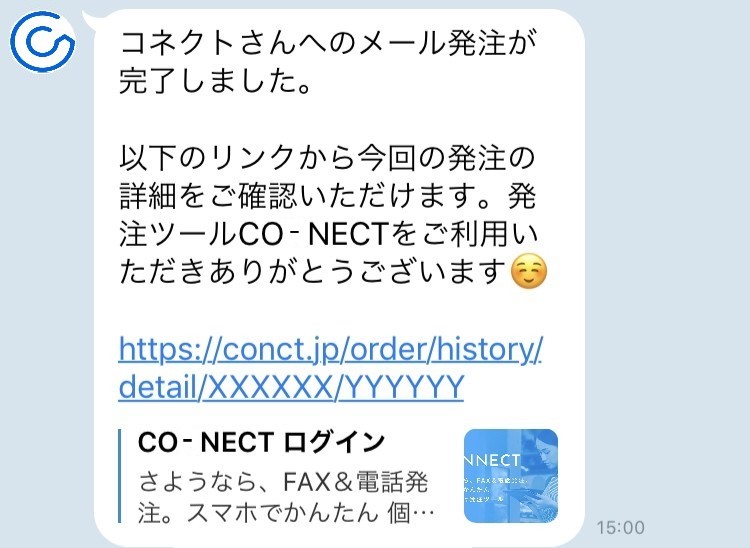 4. Launch the order menu and place an order from LINE
When you open the talk screen with CO-NECT, the following menu will appear.
If you have logged in, you can place an order immediately within LINE from here.
(Andoroid / iOS version LINE only)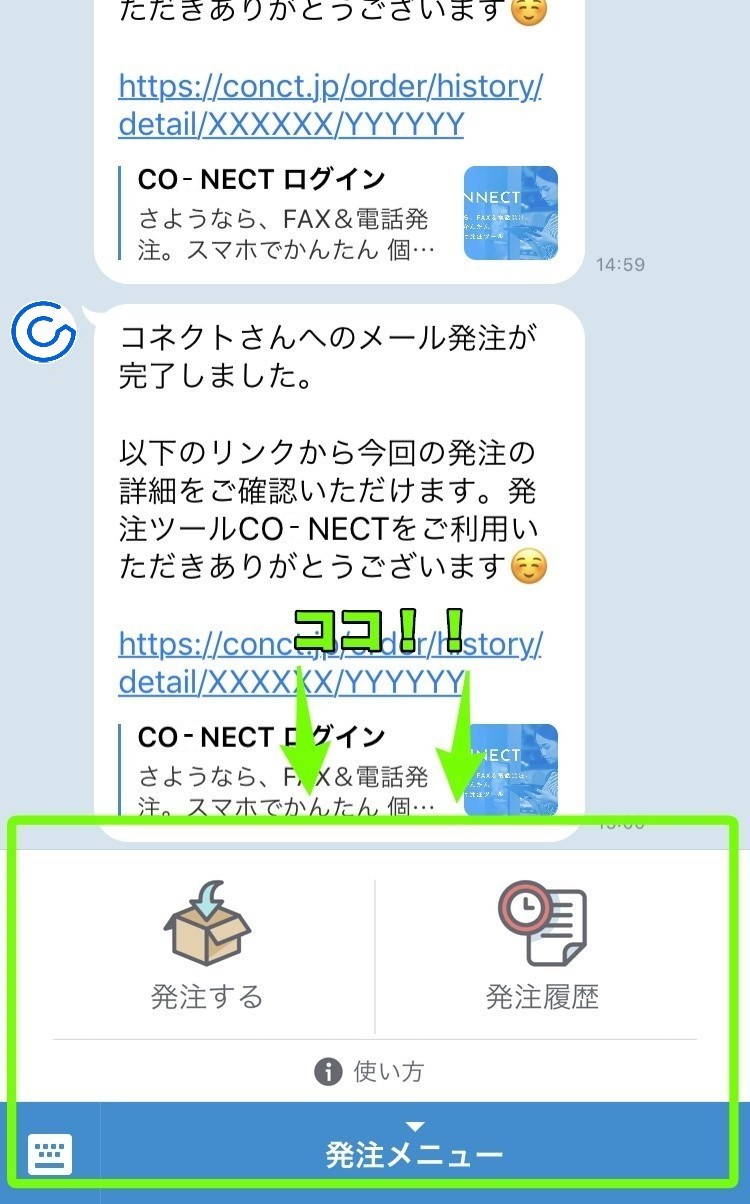 5. Receive a notification when a fax fails to send (Added 2019/09/05)
The function was updated on 2019/09/05.
If a fax fails to correctly go through three times, you will receive a notification by email but you can also now receive the same notification on LINE.
Even if you leave the office, you can check whether you can send it on your way home or at home and place an order again.
Hopefully this will boost efficiency for your work systems.
This is how to place an order and confirm an order via LINE.
We are continually making improvements to the CO-NECT service.
Please send us your opinions, such as questions and requests.