How to add / remove users with administrative rights.
① Select " Administrative User Invitation " from the side menu (≡)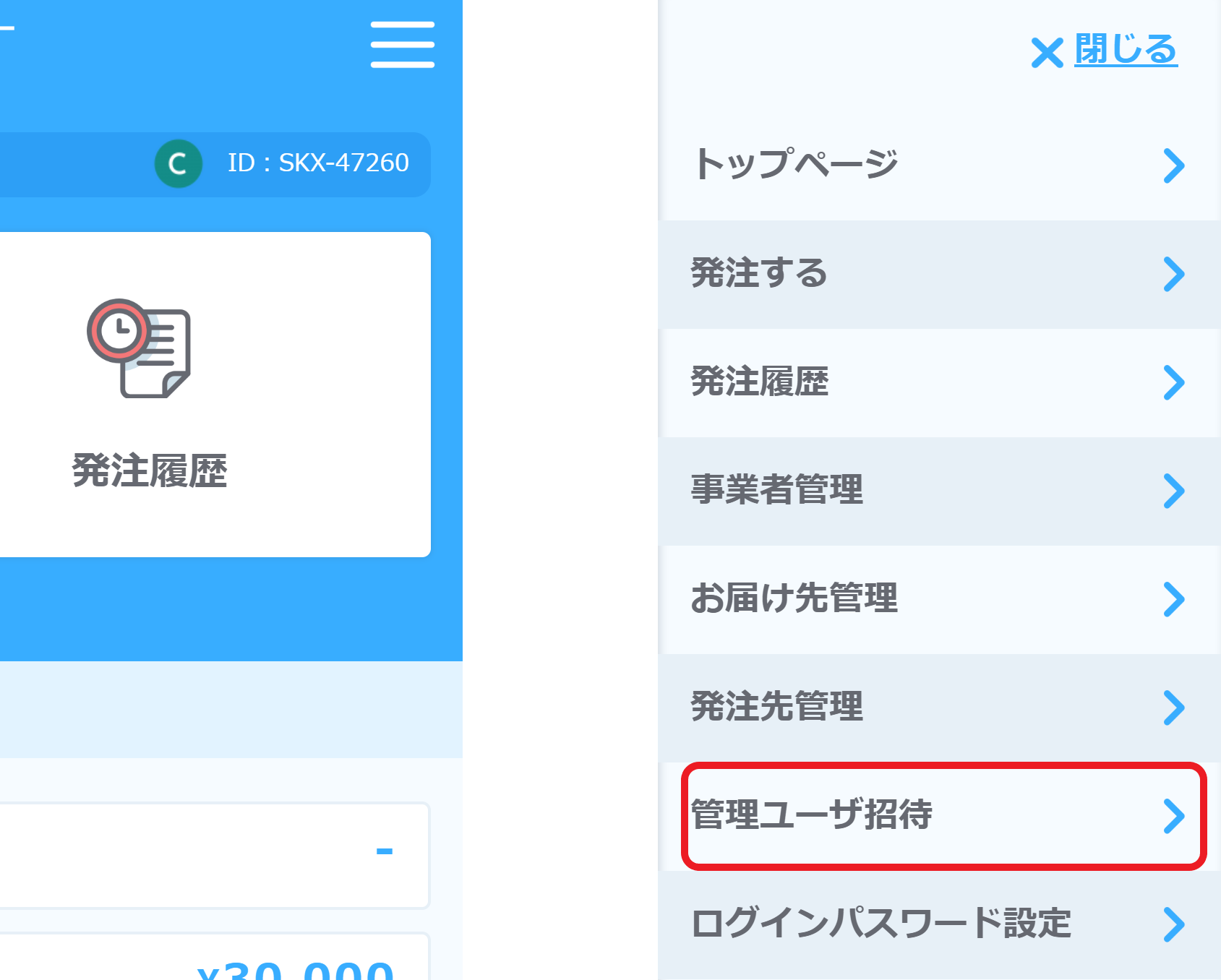 ② Enter the email address you want to invite and send it.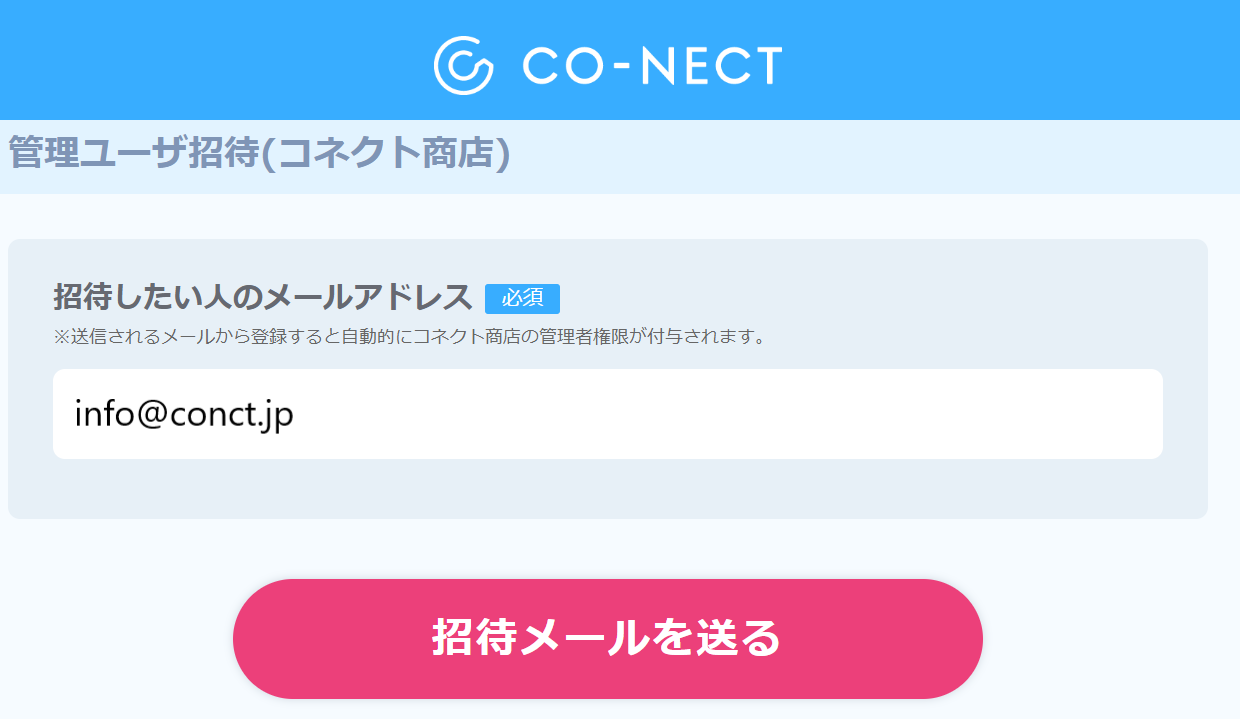 ③ An email will be sent to the invitee . Please open " Membership registration with email address " from the link in the text and complete the registration.

When registration is completed, an account will be created with the business information linked.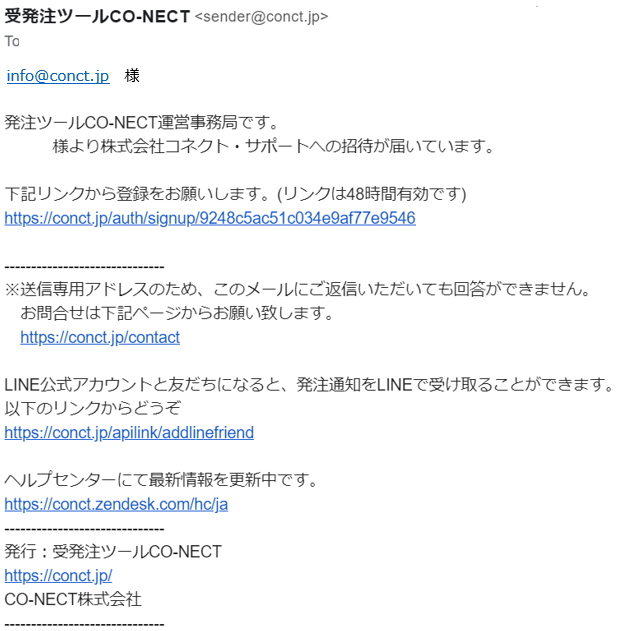 ④Users who have completed registration are listed at the bottom of the "Administrative User Invitation" screen.
Here you can delete the association between the accounts other than your own one and business operators.
If you would like to change the name and e-mail address which you've already 
registered, please click here.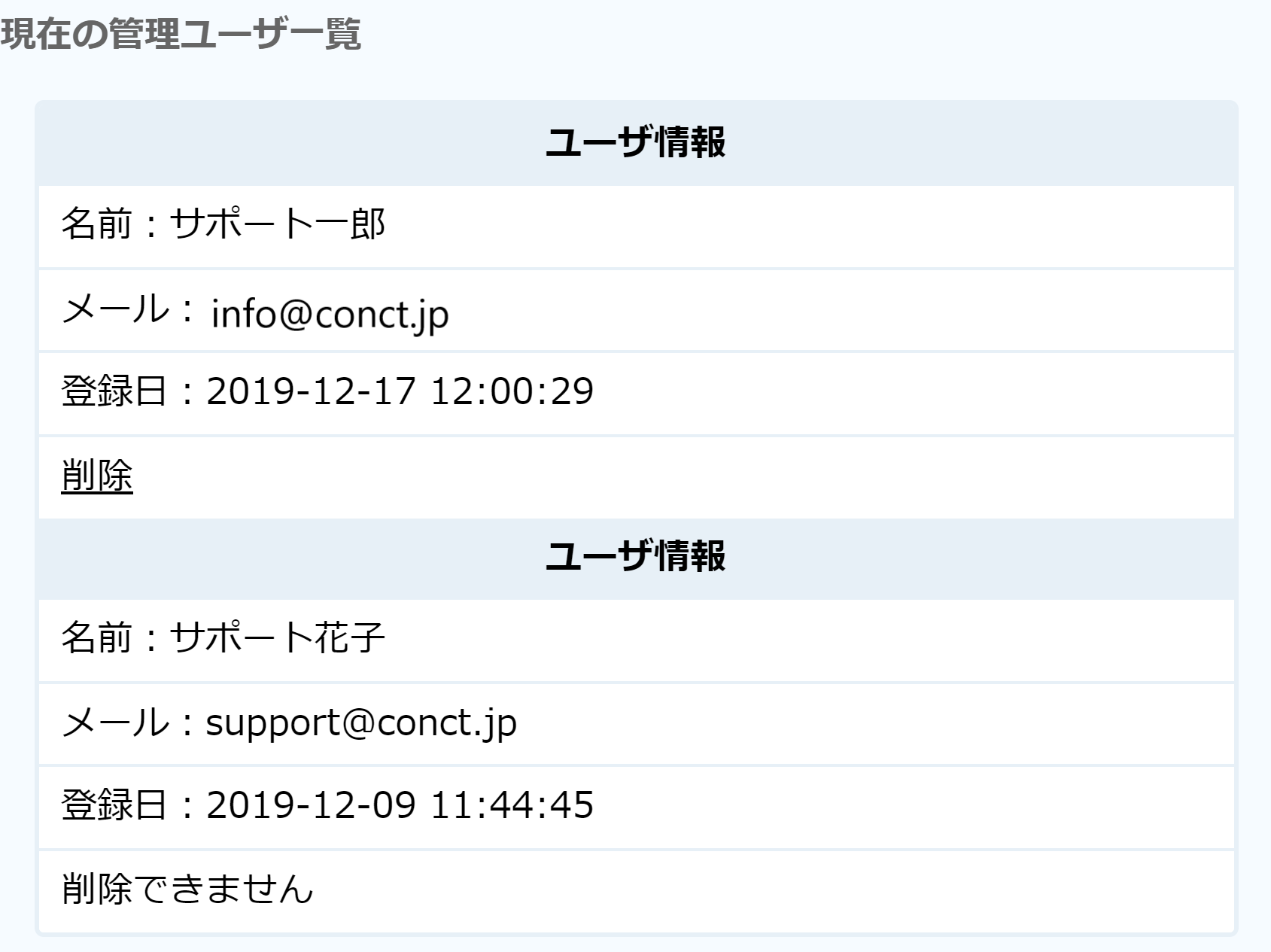 When deleting a user with administrative rights, if this was done by deleting the user from a selected business operator, then the state of business operator will temporarily change to "no business operator" for all registered operators, even if you try to select other business operators.

To continue working with other business operators, you need to select another business operator. Please see here for details.
That is how to add / remove users with administrative rights.
We are continually making improvements to the CO-NECT service.
Please send us your opinions, such as questions and requests.