We will introduce the account lock function to prevent unauthorized access.
1. Overview of account lock function
① Login restrictions to user accounts
If login to the same email address fails a certain number of times within a fixed time period, login to the account will be restricted.
Even if your ID (email address) and password are correct, you will not be able to log in to CO-NECT for a certain period of time.
(2) Login restrictions to IP addresses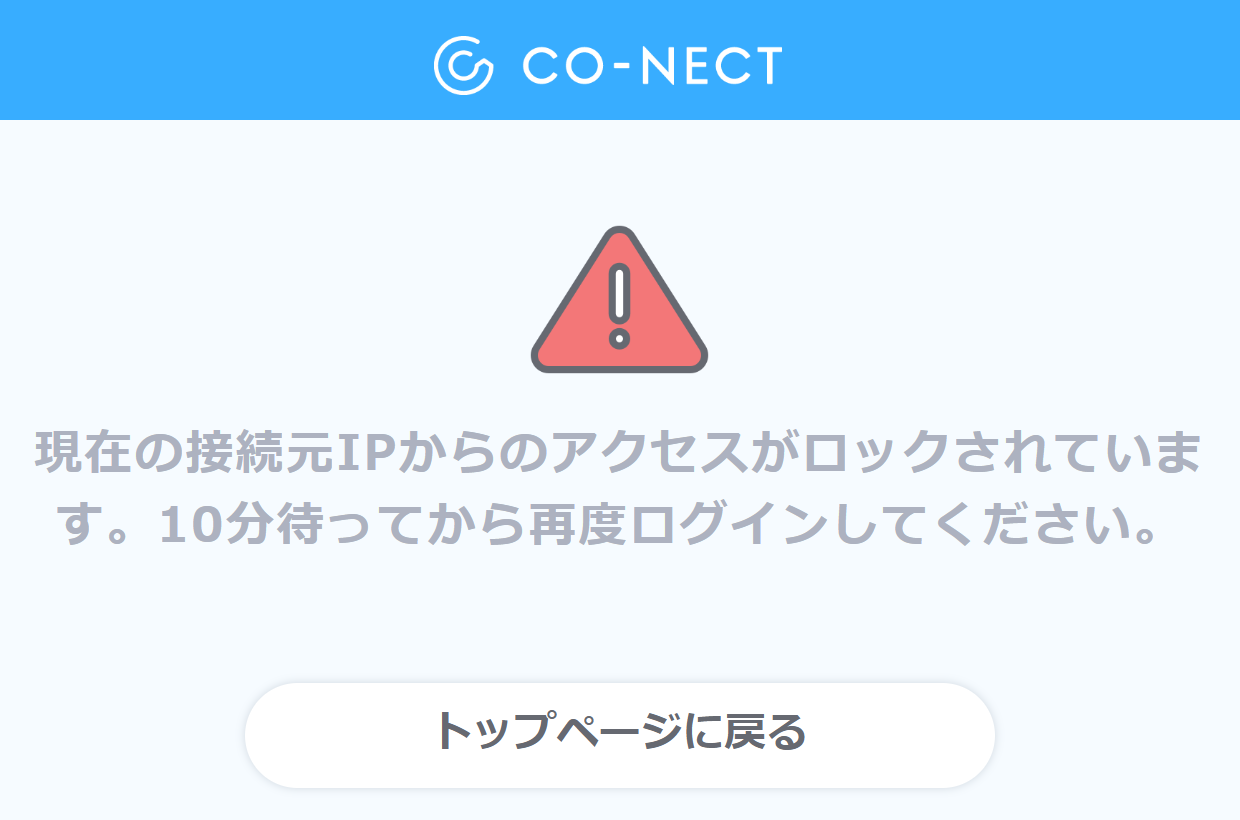 Should login from the same IP address continually fail in a certain time period, access to the login page will be limited.
Access to the login page from the same IP address will not be permitted for a certain period of time
2. Cancellation of login restriction status
Restrictions on login will elapse after a certain period of time, please wait for this to happen.
Please note that it is not possible for the login to be reset (even by us) if you contact our support centre.
Currently it is set to 10 minutes . (2019/10/29)
3. If you forget your email address and password
If you have forgotten your e-mail address or password , please use the password reminder .
Please enter the email address you registered with us so we can reset your password.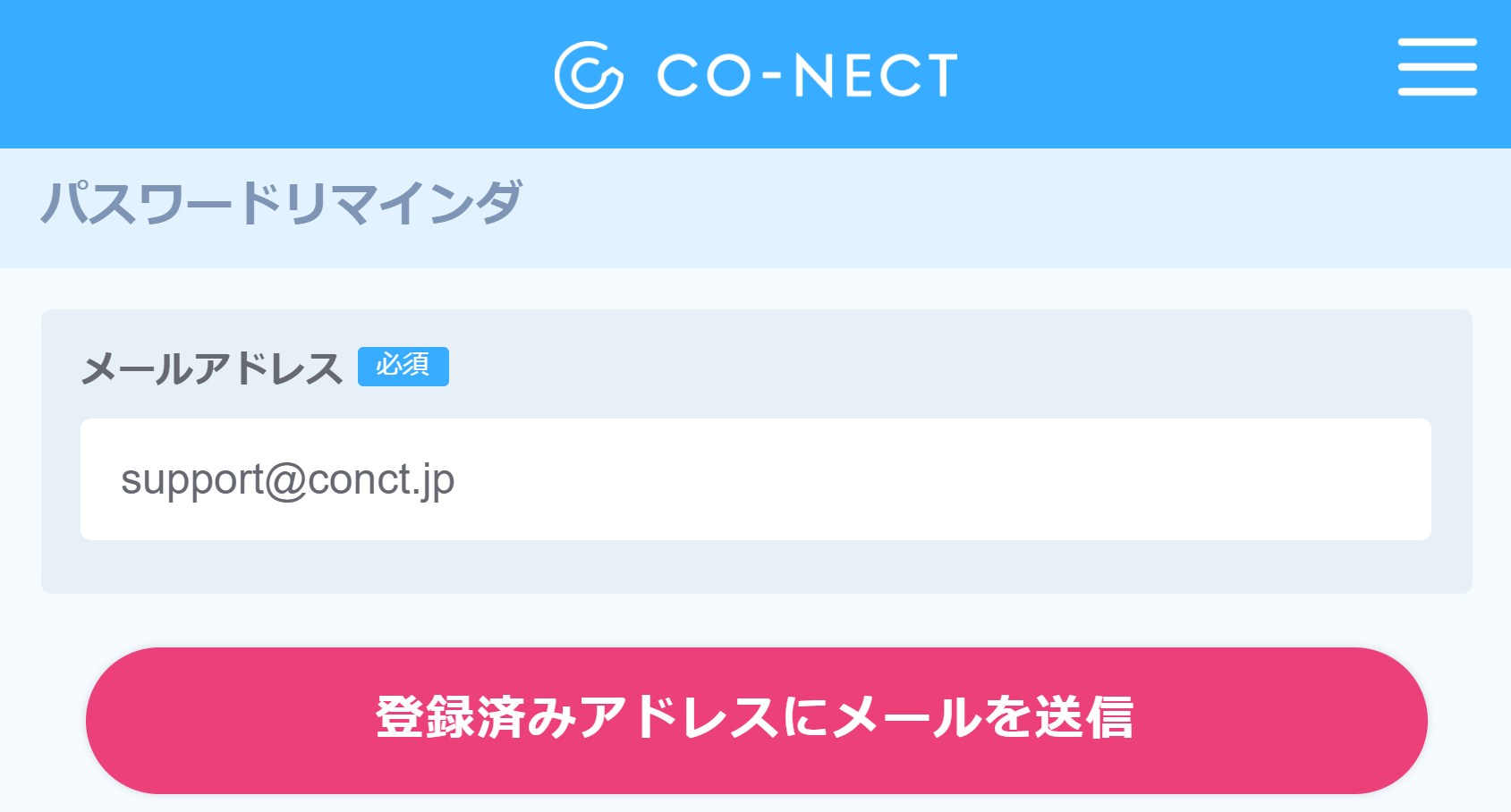 If you do not receive the reset email, please check that the email address you entered is correct, or try a different email address.
You will then be able to set up a new password after clicking on the link provided in an email.
Then log in with your new password.
This is the explanation of the account lock (unauthorized access prevention) function.
We are continually making improvements to the CO-NECT service.
Please let us know your opinions, such as defects and requests.