How to manage multiple business operator accounts.
1. Add a business operator
Select "Register a new business operator " from "Business management" in the side menu .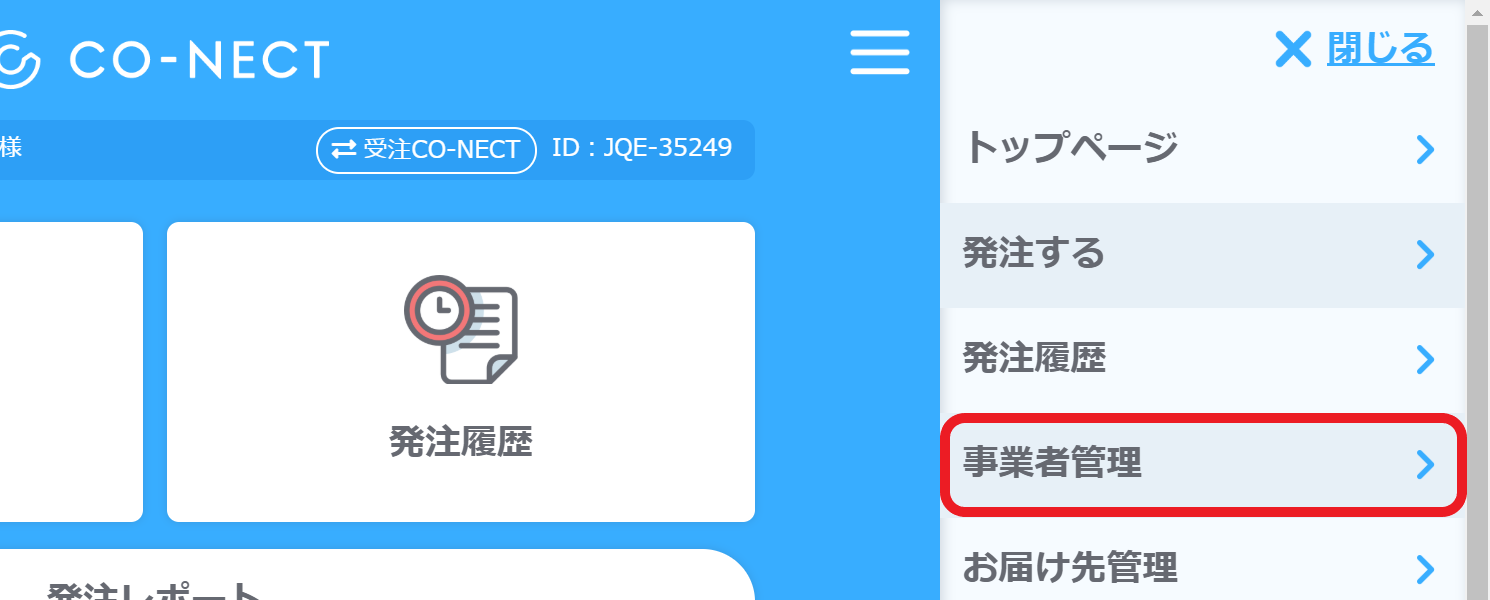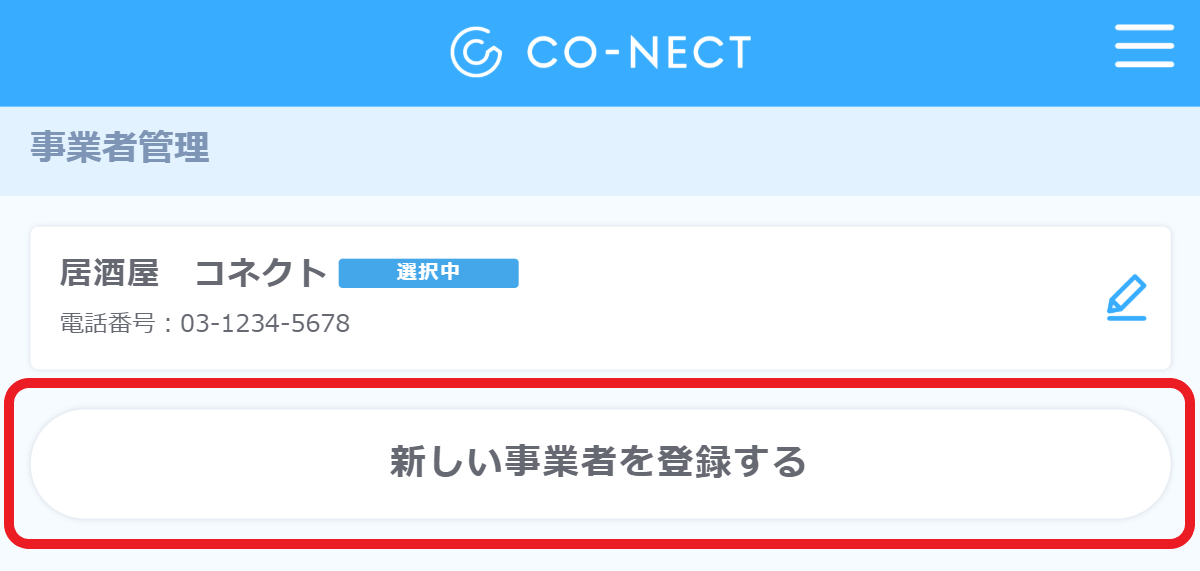 Fill in the required information and click " OK " to complete the registration.
The business operator is the store information managed by the user.
Notifications such as order confirmation information will be sent to the email address registered here.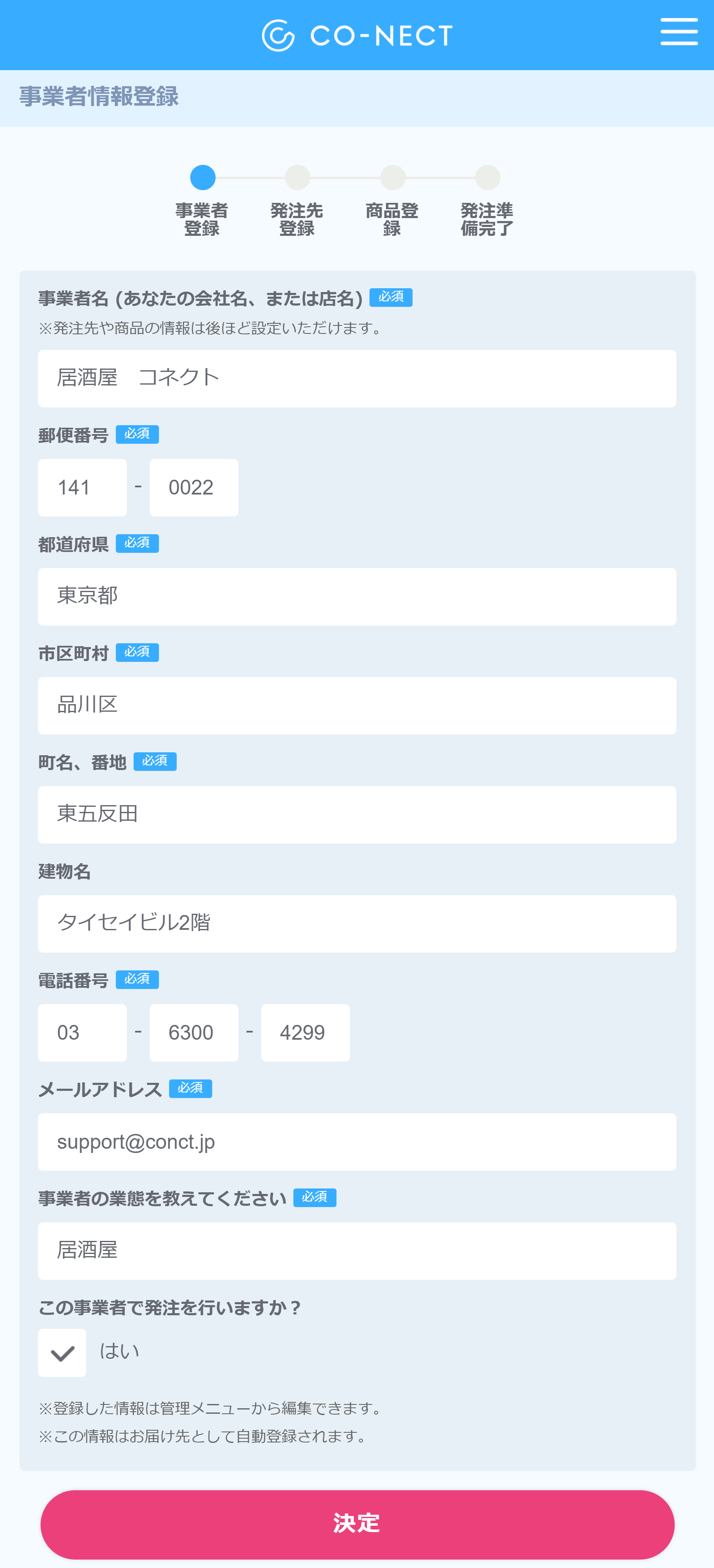 2. Switch business operators
Click "Business Management" on the side menu .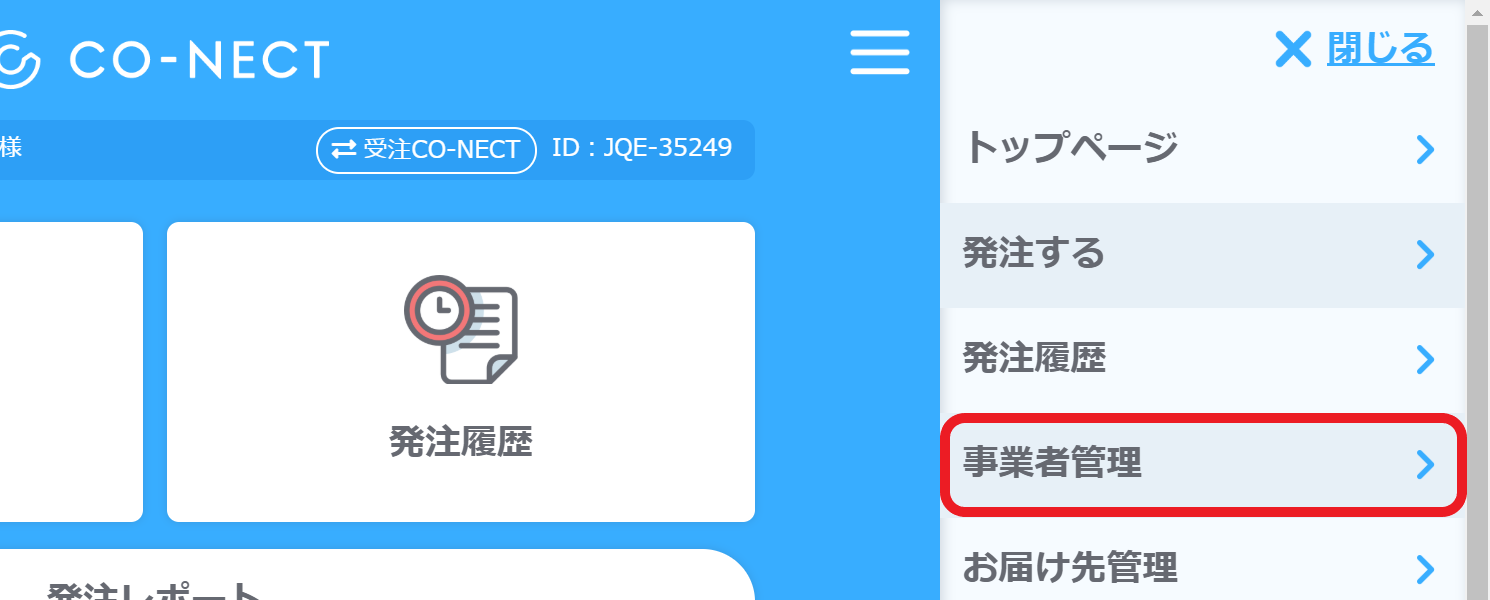 You can check the operator currently selected.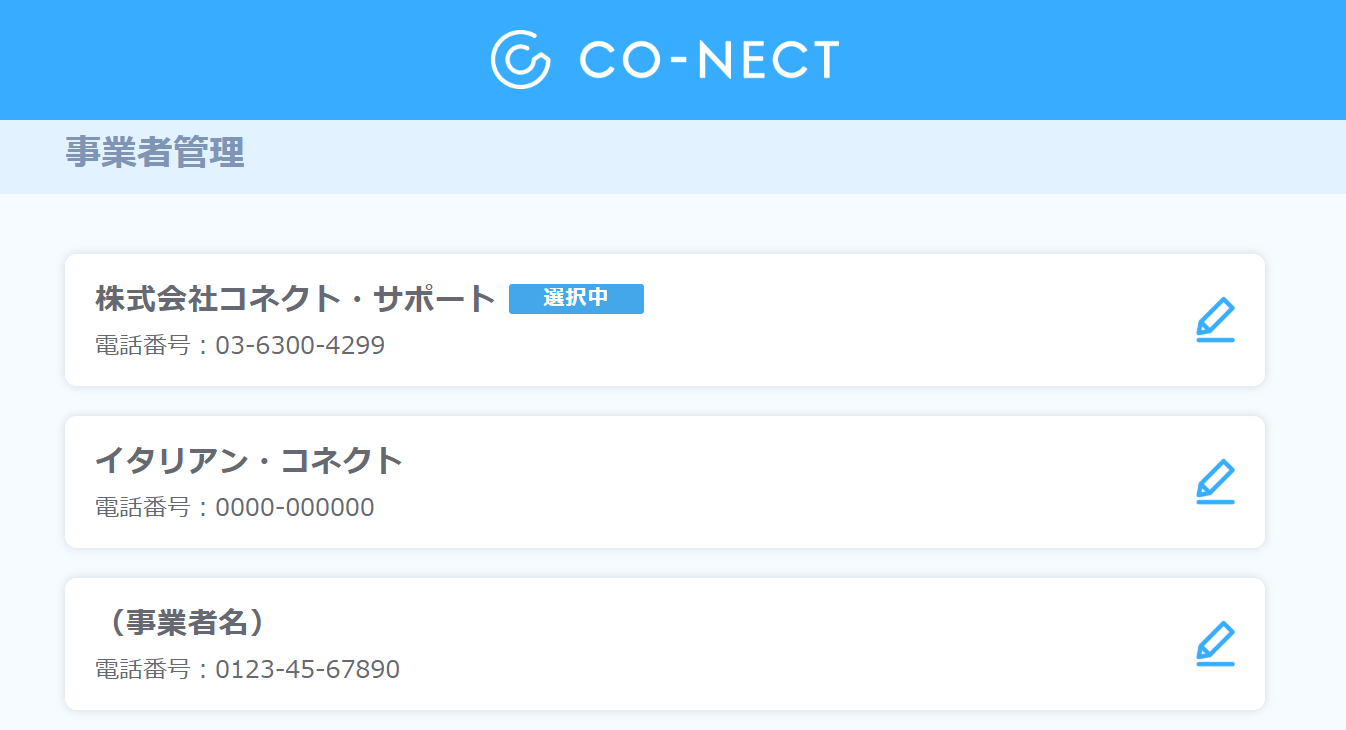 After selecting a business operator, you can then place an order with suppliers that are registered with that business operator.
To place an order with a supplier registered with a different business operator, you will have to choose a different business operator.
To switch between business operators, click the edit button (the pencil icon) next to the operator you want. You will then be directed to the operator edit screen.
Select "Do you want to place an order with this company?" at the bottom of the page, and click OK.
* If the check box is not displayed, you still may be able to switch to "selected" by clicking the OK button.

* This functionality is not available for receiving orders.
* Please open the business management after switching to the ordering side screen.
That is how to manage multiple businesses.
We are continually making improvements to the CO-NECT service.
Please send us your opinions, such as questions and requests.